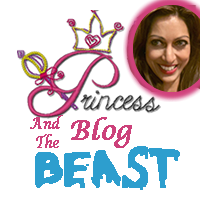 "In my opinion, the 'future of mobile' is the 'future of everything'.Matt Galligan, co-founder of SimpleGeo
(PRWEB UK) 18 October 2013
Well it is very obvious to most people in the online world that blogging and mobile apps are the next wave in technology. But how can people use them both, to benefit their marketing efforts?
Those who have not heard of them by now will do soon, Empower Network is about to launch something so radical and innovative that the network marketing circles are going nuts. (The Blog Beast ENv2) is a new blogging platform combining Blogging and Mobile apps and is releasing to the public on October 18th 2013.
Talk has risen that Empower Network 2.0 will rival the likes of WordPress, Blogger, Tumblr and other popular blogging platforms.
Is it just a bunch of hype?
Here is a few of its main functions:
•The platform will give the ability for users to make and maintain multiple blogs from one account.
Yes, that means users will be able to build their internet empire from their smartphone.
ENV2 will offer users the ability to have unlimited domains with one account. This will allow users to maintain a central control over all their blogs. The most successful internet companies over time are those which give the most input and control to their users.
•Users will be able to upload videos from a mobile device to a live stream.
This is an innovative way for bloggers to connect with their fans or customers in a new way that isn't offered by other blogging platforms. Think of the variety of possibilities for reporters, writers, and artists alike. These Freelance reporters can live stream events in their home town or wherever that might be at the time. The possibilities are endless. Additionally, ENv2 will also be launched as an app, which will give users point-and-click abilities from their mobile devices.
Can you imagine people blogging from their smartphones?
Security an issue? Well, ENv2 features a new conversion app capable of allowing bloggers to restrict access to certain material to only users on their blog. This is just another feature which gives bloggers and writers the ability to control their content and provide "upsell opportunity" to their client-base.
Do not miss out on this opportunity to get this and if you would like to learn how you can earn a substantial income with this new platform, then just click on the link below.
New Internet Revolution of 2013, register your interest below to get on preference list
Platform goes live to the public on 18th October 2013
http://www.princessandtheblogbeast.com
Princess and the Blog Beast