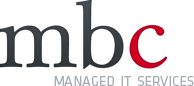 We are excited to have achieved SMART Channel Partner Status with PEER 1
Toronto, Ontario (PRWEB) October 22, 2013
MBC Managed IT Services, Toronto's leading IT service provider for SMB's, announced today it has achieved SMART Channel Partner Program status with international hosting provider, PEER 1 Hosting (TSX:PIX). This certification recognizes MBC's investment in supporting the online hosting needs of its customers.
Trained MBC Account Managers and Technicians will have the knowledge to help customers make the right choice in PEER 1 Hosting solutions for their specific needs. President & CTO of MBC, Michael Benadiba, stated "We are excited to have achieved SMART Channel Partner Status with PEER 1. This shows our commitment to meet to our clients growing requirements for hosting and colocation services"
As a member of PEER 1 Hosting's Channel Partner Program, MBC Managed IT Services has demonstrated an ability to successfully deploy PEER 1 Hosting solutions and services to its customers. In addition to offering PEER 1 Hosting colocation, dedicated and managed hosting solutions, MBC will leverage PEER 1 Hosting's owned and operated SuperNetwork with its customers, offering maximum uptime and faster connections. Customers will also be able to use the space and power of PEER 1 Hosting's 17 data centers around the world, including Los Angeles, USA; London, England; and its new 40,000 square foot enterprise-class data center in Toronto, Canada.
PEER 1 Hosting solutions and services are available from MBC immediately. For more
information about PEER 1 Hosting services available from MBC, please visit http://www.mbccs.com.
About MBC:
For over a decade, the team at MBC Computer Solutions Ltd. (MBC) has provided "Office Centric" IT Services for small and medium businesses in the Greater Toronto Area (GTA) and across Canada. Our Clients are very unique, operating in different verticals and range in size from 25 to 125+ employees. However, what they share among them is a need for a trusted, responsive IT partner so they don't need to run their own IT departments. Our Clients also see significant value in "the people behind the technology" since being serviced by friendly, responsive service personnel is critical to building trust and maintaining employee satisfaction. MBC is different than ordinary IT Support companies. At MBC we guarantee our service through an Employee Satisfaction Guarantee which is part of your contract and Service Level Agreement (SLA). We measure our success by ensuring the people that use our services daily are always satisfied. Our services portfolio includes Managed IT Services, Hosted Services, IT Project Delivery Services, and IT Business Management Services.