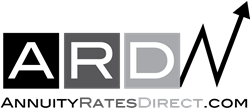 Our qualified live transfer leads generate well over 15% closing ratio in the annuity sector.
(PRWEB) October 19, 2013
Annuity providers looking to increase their revenues can turn to http://www.AnnuityRatesDirect.com and its network of websites to generate intent-based qualified annuity leads. ClickQuoteSave has been perfecting the live-transfer process over the last few years in multiple finance verticals and is now expanding the offering to annuity companies. ClickQuoteSave is currently serving some of the largest lenders in the mortgage industry and through its extensive online network, it is broadening its reach by now generating annuity leads.
Our Live Transfer Process:
AnnuityRatesDirect is a leading organically ranked website in the annuity sector attracting thousands of consumers who are currently looking to invest in annuities. Consumers get the benefit of free information through downloadable guides as well as the use of our free online tools. ClickQuoteSave is proud to be a leader in search engine optimization. Our in-house team of search engine experts employ leading SEO strategies to outrank our websites in the organic listing in the major search engines (including Google/Yahoo/Bing). ARD (AnnuityRatesDirect) operates a US based call center staffed with knowledgeable financial advisors.
1.) Consumers are online requesting information from one of our search engine ranked websites.
2.) Our Ft. Lauderdale call center verifies the lead information, qualifies the lead, and gets the consumer ready for a quote.
3.) Live transfer process is initiated. We connect consumers in real time with annuity agents.
Benefits of Joining our Lead Network.
Efficiency. Don't waste time calling unqualified leads.
100% of our leads are generated under ClickQuoteSave's portals.
Leads are sold exclusively.
Only receive qualified annuity investors.
Volume. We can scale your lead flow while maintaining quality.
ClickQuoteSave owns and operates http://www.annuityratesdirect.com a consumer directed website which provides unbiased information for investors looking to receive more information on their annuity options. http://www.clickquotesave.com is currently working with top financial institutions as a lead vendor in multiple financial verticals. CQS maintains a focus on transparency, education, and comparing different quotes, all in real time for consumers across the nation.