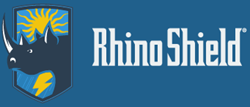 Brighton, MI (PRWEB) October 22, 2013
Rhino Shield has established itself as an industry leader in premium wall coating since its inception in 2000. Since then, Rhino Shield has paved the way for innovation in ceramic sealing technology, developing not only the Rhino Shield product line, but also Super Shield, the commander in ceramic roof sealing. The Rhino Shield brand has continued to grow and expand with each passing year, securing its designation as a pioneer in sealant technology. Rhino Shield offers its clients and distributors excellence in reinforcement and durability, so it seems only fitting the company would do the same with regard to the Rhino Shield online home.
The redesigned website, developed by Traffic Digital Agency in Royal Oak, Michigan, is a product of rigorous attention to detail, expertise and dedication—all qualities characteristic of "the Rhino Shield difference." The company's goal to provide the highest level of customer service is clearly displayed in the new interface, not only through the implementation of a well-structured and organized online experience, but additionally, with an emphasis on maximum functionality and usability. The following list of improvements are indicative of Rhino Shield's endless mission to bring its customers premium products and an enjoyable, thorough customer service experience.
Specific developments and site features include:

Completely refurbished graphical elements, layout and design
Updated, comprehensive content
Enhanced navigation
Streamlined functionality and usability
Highly visible and easily accessible local dealer and contact information (including Skype connectivity and a request a free quote form)
Up-to-date product descriptions, company information and testimonials
Social platform integration in addition
Easy access to the Rhino Shield blog
Detailed service descriptions
An extensive photo gallery
Visit the new website here.