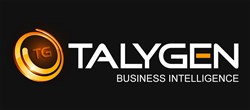 Our Time Tracking and Screenshots functions make monitoring activities quick and painless.
Palo Alto, California (PRWEB) October 17, 2013
Companies managing multiple projects and teams often have the dilemma of monitoring productivity. On one hand, they need to measure how efficient employees are to ensure that projects are completed in a timely manner, but at the same time, manually monitoring each and every team member for multiple projects can prove to be counter-productive and actually do more harm than good.
That's where Talygen comes in. Known as the world leader in Business Management Automation, the company recently made improvements to its Time Tracking and Screenshot Modules. "Our Time Tracking and Screenshots functions make monitoring activities quick and painless," said Talygen Chief Program Manager Harold Saini. "Those two modules were created with clients, managers, and team members in mind to ensure that all parties will be able to measure billable hours as efficiently and accurately as possible."
Some of the many features of Talygen's modules include:

The ability to view detailed working hours clocked by employees
Complete descriptions of tasks and activities
The capabilities to capture screenshots at any given time
Work diaries that allow employees to document their activities while allowing managers to track performance
Automatic synch of time captured from different devices to ensure consistency
Work diary and project snap shots to serve as supplements to invoices
More information can be found using the following links http://talygen.com/CaptureScreenShot and http://talygen.com/TourTimeTracking.
Detailed Time Tracking Capabilities
Talygen's Time Tracking tool is the most comprehensive one of its kind. It allows team members to start, pause, and save their time entries thus making it easier to manage billable and non-billable hours. The Time Tracking Module can be used for both online and offline tasks, ensuring that all types of activities are accounted for.
Moreover, it lets users manage their time across various platforms, including web, desktop, and mobile which means that employees, clients, and managers can access the tool no matter where they are or what device they're using.
But what makes it truly comprehensive is the fact that it can be integrated with the rest of Talygen's business tools. Companies can use the Time Tracking Module in conjunction with Talygen's Expense Tracker, Project Management Dashboard, and Invoicing Module, allowing them to perform various business tasks from one convenient location.
Automatic Screenshots
Managers can configure Talygen's Screenshots Module to take either manual or automatic screenshots. The former will send screen capture notifications to the users, while the latter automatically does it at pre-determine intervals without disrupting employees.
Similar to Talygen's Time Tracking tool, the Automatic Screenshot Tracker can also be integrated with other business functions, enabling users to access all the tools that they need from a single dashboard.
"The fact that it integrates with our other tools definitely saves companies a lot of time and effort," added Saini. "For instance, if a manager is creating a project invoice, they can quickly pull up screenshots to generate proof without leaving the program."
About Talygen
Talygen is the worldwide leader in business management automation. Talygen's integrated suite of services and processes allows Businesses to manage all of their core workflows via a cloud-based Software as a Service (SaaS) application. Talygen allows companies to automate, regulate and enforce their corporate processes. The company empowers businesses and their employees to manage the full set of corporate tasks without having to install specialized software for each of them.
With its wide variety of features, easy to use concepts and enhanced functionality, it allows end to end process management and seamless communication between all stakeholders in a project or business. In today's competitive business environment, successful companies are constantly challenged with managing the entire life cycle of a project efficiently and transparently. With Talygen, companies now have more ways than ever to make that happen.
Press Contact:
Talygen, Inc.
Harold Saini
(650) 800-3850
228 Hamilton Avenue 3rd Floor
Palo Alto California 94301
Media(at)Talygen(dot)com
https://talygen.com