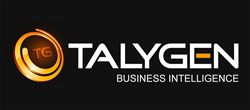 Talygen's CRM tool allows sales teams to do what they do best, which is to entice prospects, build rapport, and grow relationships.
Palo Alto, California (PRWEB) October 19, 2013
Converting prospects to customers can be lengthy process. Sales representatives must find leads, qualify them, and follow-up multiple times before closing a deal. The CRM process also involves a number of administrative tasks to effectively track prospects and clients, which means that there is quite a bit of data entry involved. Unfortunately, it's these very tasks that can sometimes cause team members to commit mistakes.
Enter Talygen. Known as the leading provider of Business Management Automation solutions, the company announced that is has made significant improvements to its cloud based CRM Software that are specifically geared towards helping sales people generate leads and strengthen relationships.
By automating certain CRM tasks such as scheduling follow-ups and sending bulk emails, sales teams can focus more on actually finding leads and connecting with clients.
"Talygen's CRM tool allows sales teams to do what they do best, which is to entice prospects, build rapport, and grow relationships," said Harold Saini, Chief Program Manager at Talygen. "Most sales reps want to be out there, reeling in more clients, instead of doing mundane tasks. Talygen's CRM Module empowers them to focus on what they're good at."
The key features and benefits of Talygen's CRM Module include:

Lead and sales tracking functions to ensure that all prospects are accounted for and to prevent duplicates among team members
A comprehensive dashboard that allows teams to complete the entire sales process from one place
Convenient scheduling capabilities to enable sales reps to quickly and easily schedule calls or emails
File sharing capabilities for easy collaboration among team members
Note-taking features to allow reps to take down specific client information
Web and mobile availability to enable users to conduct CRM duties no matter where they are
Importing and exporting capabilities to easily transfer information
Streamlining the Entire CRM Process
Like all of Talygen's products, the CRM Module is comprehensive and is equipped to handle every part of lead generation and relationship building. The tool allows users to create, update, and delete leads easily, and with additional capabilities such as file sharing, reports, and email templates, the module effectively addresses everything that sales reps or clients may need.
Furthermore, it displays lead history, status, notes, and contact information all from a single dashboard, so managers and team members can access all the necessary data and files from one place.
About Talygen
Talygen is the worldwide leader in Business Management Automation. Talygen's integrated suite of services and processes allows businesses to manage all of their core workflows via a cloud-based Software as a Service (SaaS) application. Talygen allows companies to automate, regulate and enforce their corporate processes. The company empowers businesses and their employees to manage the full set of corporate tasks without having to install specialized software for each of them.
With its wide variety of features, easy to use concepts and enhanced functionality, it allows end to end process management and seamless communication between all stakeholders in a project or business. In today's competitive business environment, successful companies are constantly challenged with managing the entire life cycle of a project efficiently and transparently. With Talygen, companies now have more ways than ever to make that happen.
Press Contact:
Talygen, Inc.
Harold Saini
(650) 800-3850
228 Hamilton Avenue 3rd Floor
Palo Alto California 94301
Media(at)Talygen(dot)com
https://talygen.com