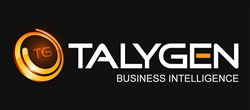 Cloud computing is essential in project management since it involves a lot of communication and collaboration among teams and clients.
Palo Alto, California (PRWEB) October 18, 2013
Talygen, the world leader in Business Management Automation today unveiled its cloud storage feature. Companies can now store and share their files in the cloud for easy access and collaboration among managers, team members and clients.
Users no longer have to worry about saving files in the wrong device or carrying large disk drives with them. Since everything is stored in the cloud, users can gain access to their documents as long as they have access to the internet. This also means that users no longer have to worry about failed back-ups or corrupt documents.
"Cloud computing is essential in project management since it involves a lot of communication and collaboration among teams and clients," mentioned Harold Saini, Chief Program Manager at Talygen. "With our cloud storage capabilities, users can do that and so much more."
Some of the features and benefits that come with Talygen's cloud storage include:

Private access for each user
Unlimited number of folders
Flexible and customizable storage options
Secure upload, download, and sharing capabilities
A boon for company admins
Talygen's cloud storage function provides a comprehensive yet user-friendly dashboard for founders, managers, and system administrations. It allows company admins to manage and allocate space at an individual level, enabling them to give more space to employees who need it.
Additionally, it lets users set privacy settings and permissions for each file, to ensure that the right documents are only shared with the right individuals. This prevents important or confidential documents from being accidentally shared with unauthorized users.
"Talygen has certainly crossed all the Ts and dotted the Is when it comes to privacy and security," said Saini. "We take these issues very seriously and we implement strict measures to prevent unauthorized access and other mishaps."
Collaboration is a breeze
Perhaps the biggest benefit that cloud storage offers is ease of collaboration. Thanks to Talygen's cloud storage, users no longer have to carry flash drives or send files via email. They can simply share them using the software.
And since the cloud storage works seamlessly with Talygen's other modules, users won't have to switch from one product to the next. Instead, they can just access all their files and perform the necessary tasks using Talygen, thus saving time and effort in the process.
About Talygen
Talygen is the worldwide leader in Business Management Automation. Talygen's integrated suite of services and processes allows businesses to manage all of their core workflows via a cloud-based Software as a Service (SaaS) application. Talygen allows companies to automate, regulate and enforce their corporate processes. The company empowers businesses and their employees to manage the full set of corporate tasks without having to install specialized software for each of them.
With its wide variety of features, easy to use concepts and enhanced functionality, it allows end to end process management and seamless communication between all stakeholders in a project or business. In today's competitive business environment, successful companies are constantly challenged with managing the entire life cycle of a project efficiently and transparently. With Talygen, companies now have more ways than ever to make that happen.
Press Contact:
Talygen, Inc.
Harold Saini
(650) 800-3850
228 Hamilton Avenue 3rd Floor
Palo Alto California 94301
Media(at)Talygen(dot)com
https://talygen.com