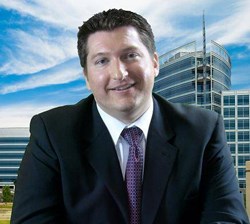 Phoenx, Az (PRWEB) October 18, 2013
The bankruptcy process is known for its abundance of guidelines and governing laws. One of the most significant aspects of recent history to the bankruptcy process were the changes made to the Bankruptcy Abuse Prevention and Consumer Protection Act in 2005, which was the creation of the means test.
The means test was designed to allow only those who truly could not afford to repay even a portion of their debt, by evaluating each filer's household income against the median income of their state. This essentially made it more difficult for consumers to qualify for Chapter 7, and those ineligible to seek Chapter 13 bankruptcy instead.
On October 17 of 2005, bankruptcy attorneys around the nation started an initiative to help consumers claim relief under Chapter 7 before these crucial law changes were made. Many people were able to find the relief they were looking for at this time, but, with continued economic turmoil, many have also found themselves once again in need of help. Unfortunately, bankruptcy laws do not allow for debtors to file for bankruptcy again until a specified period of time has passed. For Chapter 7 cases, the wait is 8 years.
The good news is that 8 year wait is now over and those who obtained a debt discharge in October of 2005 may now be eligible to file for Chapter 7 again.
The Pew Law Center (http://www.pewlaw.com) has been serving residents of the greater Phoenix area for many years. Helping people stop creditor harassment, fight foreclosure, erase overwhelming medical debt and resolve delinquent debt accounts, the Pew Law Center works to get people back on solid financial footing.
Lawrence Pew and his team of attorneys offer free consultation and affordable rates for the highest quality legal representation. The Phoenix bankruptcy attorneys at the Pew Law Center are skilled debt negotiators that get you back on track by eliminating debt, negotiate solutions for back taxes, defend a foreclosure and stop wage garnishments.
Having been an upstanding member of the Arizona Bar Association since 2006, Lawrence Pew is committed to excellence through experience. If you are drowning under your debt, contact the Pew Law Center to find out if you qualify for Chapter 7 bankruptcy and to discuss all of the available debt relief options.