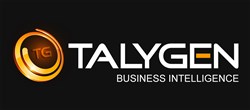 We developed the Invoicing software with founders, accountants, small business owners, and freelancers in mind
Palo Alto, California (PRWEB) October 21, 2013
Talygen, the world leader in Business Management Automation, today unveiled its comprehensive Invoicing software. The solution, which fits in perfectly with the rest of the company's business products and services, offers standard invoicing features that companies, small businesses, and freelancers can utilize when billing customers and clients.
"We developed the Invoicing software with founders, accountants, small business owners, and freelancers in mind," said Talygen Chief Program Manager Harold Saini. "We understand how busy these individuals are, which is why we've included several automation and import functions to help them save time and make their lives easier."
Talygen's Invoicing solution lets users:

Create, mange, and send professional invoices
Automatically generate invoices based on scheduled milestones
Ensure accurate billing at all times
Ensure timely collection of payments
Create backups for payment records and invoices
Automatically apply taxes, discounts, and other fees
Automate recurring payments to save time
Import time and expense data right from the Talygen program
Saves Users Time and Effort from Performing Repetitive Tasks
Aside from giving users an easy and convenient way to bill clients, Talygen's Invoicing software can also boost a company's or a freelancer's professional image by means of great looking templates. The solution offers a library of professionally designed templates, and users simply need to select the right format and design, populate it with the necessary information, and hit send.
The solution also helps users save time by allowing them to automatically apply taxes, discounts, or fees. In addition, Talygen's Invoicing software support automatic invoice generation for recurring payments and milestones, so companies and their clients alike can stay on top of billing.
"Entrepreneurs can sometimes get too caught up in projects that they actually forget to bill their clients. Thanks to Talygen's automated capabilities, that becomes a non-issue," said Saini.
But perhaps the biggest advantage that Talygen has over other invoicing software is that its solution seamlessly integrates with the rest of the company' tools, including Time Tracking and Expenses.
This means that users can easily generate time logs as well as expense reports to go with their invoices right from the Talygen interface itself. Once again, this helps them save time and energy since they won't have to switch gears or run different programs.
About Talygen
Talygen is the worldwide leader in Business Management Automation. Talygen's integrated suite of services and processes allows businesses to manage all of their core workflows via a cloud-based Software as a Service (SaaS) application. Talygen allows companies to automate, regulate and enforce their corporate processes. The company empowers businesses and their employees to manage the full set of corporate tasks without having to install specialized software for each of them.
With its wide variety of features, easy to use concepts and enhanced functionality, it allows end to end process management and seamless communication between all stakeholders in a project or business. In today's competitive business environment, successful companies are constantly challenged with managing the entire life cycle of a project efficiently and transparently. With Talygen, companies now have more ways than ever to make that happen.
Press Contact:
Talygen, Inc.
Harold Saini
(650) 800-3850
228 Hamilton Avenue 3rd Floor
Palo Alto California 94301
Media(at)Talygen(dot)com
https://talygen.com