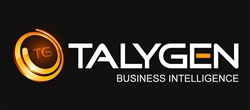 All the features of Talygen's Project Management software work together to help businesses complete projects in the fastest, most efficient way possible
Palo Alto, California (PRWEB) October 20, 2013
Project management can be a long and complex process. Not only does it involve several phases, but it usually requires the collaboration of numerous individuals. Businesses face the challenge of monitoring and juggling multiple projects at once which is why having a reliable project management software is a must.
Enter Talygen, the world leader in Business Management Automation. The company recently made a number of important updates to its project management software to further improve user experience and productivity. On top of functions such as task monitoring and reporting, Talygen's Project Management tool also offers a Time Tracking feature, Screenshots Module, Expense Tracker, Invoicing software, Cloud Storage, Message Board, and more.
"All the features of Talygen's Project Management software work together to help businesses complete projects in the fastest, most efficient way possible," said Talygen Chief Program Manager Harold Saini.
"While there are other project management tools in the market, Talygen offers timing, expenses, billing, file sharing, and more all under one program. We're proud to say that we offer the a full suite of functionality that is considered one of the most efficient tools in the market today," added Saini. "Not to mention our program is available on practically all desktop and mobile platforms, so anyone can use it."
Some of the features the tool offers include:

A complete project management module
Time tracking capabilities for measuring productivity and billable hours
Expense tracking features for billing and accounting purposes
Invoicing capabilities to easily generate bills
Knowledge base that allows users to share information and FAQs with team members and clients
Screenshots to track activities
Employee management features to help managers keep track of team member tasks and progress
Easy reporting for reviewing and downloading reports
Ticketing system to handle technical issues
Cloud storage to help users store and share files
Streamlining the Project Management Process
Talygen simplifies project management by automating certain tasks and giving users access to important tools right from the program itself. Talygen covers everything, from the beginning phase of a project up to the very last step. Project managers, team members, and clients can perform various tasks without having to switch gears thanks to Talygen's wide array of features.
"Project management is already complicated as it is. At Talygen, we believe that we can streamline the process by giving people all the features that they need under a single dashboard," said Saini.
"Users won't have to go to the trouble of opening and closing all these different programs and that saves them a lot of time and effort."
About Talygen
Talygen is the worldwide leader in Business Management Automation. Talygen's integrated suite of services and processes allows businesses to manage all of their core workflows via a cloud-based Software as a Service (SaaS) application. Talygen allows companies to automate, regulate and enforce their corporate processes. The company empowers businesses and their employees to manage the full set of corporate tasks without having to install specialized software for each of them.
With its wide variety of features, easy to use concepts and enhanced functionality, it allows end to end process management and seamless communication between all stakeholders in a project or business. In today's competitive business environment, successful companies are constantly challenged with managing the entire life cycle of a project efficiently and transparently. With Talygen, companies now have more ways than ever to make that happen.
Press Contact:
Talygen, Inc.
Harold Saini
(650) 800-3850
228 Hamilton Avenue 3rd Floor
Palo Alto California 94301
Media(at)Talygen(dot)com
https://talygen.com