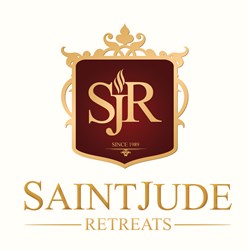 David Hanson's Ph.D. interview will help clear up many misconceptions young adults may have, while better educating parents of preventive measures.
New York (PRWEB) October 18, 2013
The Saint Jude Retreats Program is excited to announce that on Tuesday, October 22, 2014, the Saint Jude Retreats Radio Series will have guest host, David J. Hanson, Ph.D. on the show. The show, hosted by Executive Director, Michelle Dunbar, will discuss college drinking perceptions and reality. As well as what parents and friends can do to help students who might be struggling with a drinking problem in college.
Saint Jude Retreats, which is an alternative to alcohol rehab centers, helps individuals overcome substance use through non-treatment methods and the incorporation of Cognitive Behavioral Education (CBE).
David J. Hanson, Ph.D., Professor Emeritus of Sociology of the State University of New York at Potsdam is the author of, Alcohol Problems and Solutions and has contributed to numerous book chapters, scholarly articles and encyclopedias, as well as publishing two books about alcohol. He also currently serves on the Saint Jude Retreats Board of Directors.
The Saint Jude Retreats radio show will be available to listeners through the Saint Jude Retreats blogtalkradio channel as well as facebook and twitter and blog pages beginning Thursday, October 24, 2013.
One of Dunbar's areas of interest is substance use among teens and young adults. She has written extensively about the topic in the past. Dunbar quotes, "I am extremely pleased to be interviewing Dr. Hanson regarding substance use among college students. Due to his extensive research and knowledge, he has an excellent insight into the perceptions that both parents and students have regarding alcohol and other drugs. His interview will help clear up many misconceptions young adults may have, while better educating parents of preventive measures."
Hanson is a great advocate of the Saint Jude Program adding, "The vast majority of alcohol and drug treatment programs are unsuccessful with most people because they are based on false assumptions and use questionable techniques. However, the Saint Jude Program, which is based on scientific evidence, smashes that rigid mold. Instead of teaching people that they are powerless, it helps them to harness their internal drive and power, to apply that power in an effective way, and to build the life they want."
Anyone wishing to email a question to possibly be answered on the radio show live can email mkluska(at)saintjuderetreats(dot)com.
About Saint Jude Retreats:
Saint Jude Retreats is a non-profit organization that offers an alternative program to rehab and treatment that helps individuals change and overcome alcohol and drug abuse and other addictions. The Saint Jude Retreats helps individuals find the power to overcome substance use by providing them with a self-empowerment educational experience which inspires them to make better decisions moving forward.
Saint Jude Retreat's facebook
Saint Jude Retreat's google +
Saint Jude Retreat's twitter