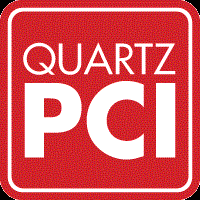 Vancouver, BC (PRWEB) October 21, 2013
Import Calibrated Images from Most EMs
Reads calibration information from most FEI, Hitachi, JEOL, Phenom, Tescan and Zeiss image files, as well as Gatan DM3 files.
Tilt Correction & Image Tilt Indicator
Compensate for stage tilt before making measure¬ments. A new indicator is also shown on the image status bar to show whether the image either has zero degree tilt or has been tilt corrected.
Set Significant Figures for Angle Measurements
PCI now lets you set the number of significant figures for angle measurements.
Copy and Paste Drawing Elements
Drawing elements can be copied to the clipboard and pasted either back into the same image or into another image.
Set Size of Overlay Elements in Points
As a configuration option, PCI now lets you set the size of overlay elements in absolute units rather than pixels.
Sort Open Images by Magnification
Order all of your open images by increasing magnification.
Toggle Between Selection Tool & Last-Used Drawing Tool with Space Bar
You can now quickly toggle between the selection tool and a drawing tool by pressing the space bar. This is useful if, for example, you are making measurements and want to adjust the end points of your measurement with the selection tool and then quickly return to making measurements.
Simplified Connectivity to Quartz LIMS and FA-LIMS
PCI Version 9.5 supports an improved security model that simplifies connectivity to Quartz LIMS and FA-LIMS in complex IT environments.
Runs on Microsoft Windows 7 & Windows 8 (32-bit and 64-bit versions)
PCI Version 9.5 runs on the 32-bit and 64-bit versions of Microsoft Windows 7 and Windows 8. It will also run on XP and Vista.