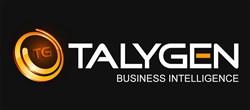 Talygen's Time Tracking app enables freelances to do more of what they're good at
Palo Alto, California (PRWEB) October 22, 2013
Freelancers always have a lot on their plates. Between juggling clients, marketing their services, and meeting deadlines, they almost have no time to deal with administrative tasks such as time tracking or invoicing.
That's where Talygen, the world leader in Business Management Automation, comes in. The company just unveiled its Time Tracking Module that's designed to help freelancers track their time and activities for reporting and invoicing purposes. The software is available both on desktop and mobile platforms, enabling users to track their work from anywhere.
"Talygen's Time Tracking app enables freelances to do more of what they're good at, whether it's writing, programming, web design, or any other craft," said Talygen Chief Program Manager Harold Saini.
"The last thing freelancers want is to deal with mundane admin tasks such as data entry, time tracking, or billing. These activities take away precious time from their work, and they can hinder growth. But thanks to Talygen, they can just leave those duties to the software so they can go back to doing what they love."
Some features of the Time Tracking Module include:

Easy start, pause, and stop functions for monitoring how time is spent
Ability to write detailed notes or descriptions of tasks
Capability to track multiple projects and clients at once
Capability to track activities and time even while on the go
Automatic and manual time tracking options depending on the task at hand
Option to set time limits and goals
Automatic computation of billable hours and amounts
Reporting features to help communicate progress and time spent
Invoicing features to easily generate bills
Automates mundane tasks
Talygen comes with automatic invoicing and billing capabilities to save freelancers time and effort from having to measure or compute time and billable hours. The program's Invoicing tool works seamlessly with the Time Tracking and Expense Tracker modules to ensure the accuracy of amounts.
Generating reports is also a breeze. Talygen saves all the data and allows freelancers to pull up reports quickly and easily. On top of that, the program automatically syncs everything across multiple devices, so users will always have the most up-to-date information no matter what device they're using.
Available on desktop and mobile devices
One of the biggest boons of Talygen's Time Tracking Module is that it is available on many platforms. Mac, Windows, and Linux users alike can use Talygen's programs. The same goes for mobile. The Time Tracking tool is available for all iPhone, Android, Windows, and Blackberry mobile devices, allowing users to monitor their time and activities even when they're out in the field.
About Talygen
Talygen is the worldwide leader in Business Management Automation. Talygen's integrated suite of services and processes allows Businesses to manage all of their core workflows via a cloud-based Software as a Service (SaaS) application. Talygen allows Companies to automate, regulate and enforce their corporate processes. The company empowers businesses and their employees to manage the full set of corporate tasks without having to install specialized software for each of them.
With its wide variety of features, easy to use concepts and enhanced functionality, it allows end to end process management and seamless communication between all stakeholders in a project or business. In today's competitive business environment, successful companies are constantly challenged with managing the entire life cycle of a project efficiently and transparently. With Talygen, companies now have more ways than ever to make that happen.
Press Contact:
Talygen, Inc.
Harold Saini
(650) 800-3850
228 Hamilton Avenue 3rd Floor
Palo Alto California 94301
Media(at)Talygen(dot)com
https://talygen.com