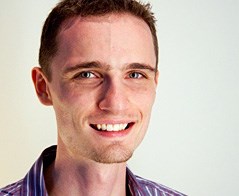 The course is for those who want to learn about building robust SharePoint 2013 hosted Apps for productivity and profit, and is jam-packed with lots of real world information and demonstrations.
Plainfield, IL (PRWEB) October 21, 2013
SharePoint-Videos.com, provider of online training, education and support for SharePoint users and administrators will host a new online class, "Building Robust Apps in SharePoint® 2013 for Profit & Productivity". The course will be held on November 12, 2013 from 11:00 AM to 3:00 PM (EST), and is taught by Yaroslav Pentsarskyy, Microsoft MVP and SharePoint Author.
In today's "app-driven" marketplace, busy professionals are looking for simple ways to accomplish business objectives with easy-to-use apps. SharePoint has a number of useful apps that business professionals can use to help them easily accomplish tasks and manage projects faster and more efficiently within SharePoint. Not only do these apps help users increase productivity within their current SharePoint work environment, but the demand for these SharePoint-hosted apps provides an opportunity for developers to make profit.
This online class is for those who want to learn about building robust SharePoint 2013 hosted apps for productivity and profit, and is jam-packed with lots of real world information and demonstrations.
Attendees of the online course will learn:

Overview of SharePoint 2013 dev model in terms of building productivity solutions
Tools, environment, and deployment (on-premise vs. cloud)
Main components of SharePoint 2013 hosted app (app artifacts, scripts, style sheets, and pages)
Deploying lists and libraries with apps and exploring deployed components
Migrating your web parts as SharePoint 2013 hosted apps
Working with lists in SharePoint hosted apps, app part parameters, and site level configuration
Building apps to customize SharePoint 2013 branding, look and feel
Submitting your app in SharePoint 2013 app store
Sign Up Now! The online class costs $297 and includes the following App project files: (1) List Provisioning App, (2) Image Slider App, (3) Extended Images Slider App, and (4) App Branding Project.
Asif Rehmani, SharePoint MVP, MCT and President of Sharepoint-Videos, explains, "We've created these online classes as a way to provide quality classroom training to SharePoint users without them incurring the comparatively high cost of attending a conference or workshop. The online classes include many of the same benefits found in a physical classroom environment such as: instructor-led demonstrations, open forum collaboration, tangent-topic discussion, and the ability to ask questions. Yet the online format makes the class more affordable and opens enrollment up for users across the globe."
For more information about SharePoint online training classes offered through SharePoint-Videos as well as its flagship product, a complete help system for SharePoint®, VisualSP™, email info(at)sharepointElearning(dot)com or call 630-786-7026.
About SharePoint-Videos.com (Rehmani Consulting, LLC)
SharePoint-Videos.com (SPVideos) focuses on empowering information workers, technical decision makers, administrators and developers in corporate environments with the SharePoint knowledge they need to be successful. SPVideos is the creator of VisualSP SharePoint Help System - in-context support delivered to users through the Help tab in SharePoint ribbon. VisualSP has been helping drive SharePoint adoption in organizations by exposing Help content such as: video tutorials, screenshots and reference documents to the users when they need it. In addition, hundreds of video tutorials are available on the SharePoint-Videos.com site, which empower all SharePoint users to build powerful solutions and use the SharePoint platform effectively. http://www.sharepoint-videos.com
About Yaroslav Pentsarskyy
Yaroslav has been involved in SharePoint solution architecture and implementation since 2003. As a Microsoft MVP since 2009, Yaroslav keeps in close touch with SharePoint product team. He frequently presents at local and worldwide tech events as well as online and has written a number of books on SharePoint. For a bit of fresh SharePoint information, visit his blog: http://www.sharemuch.com.