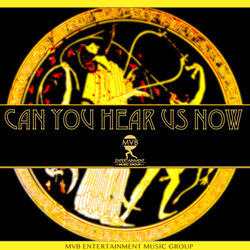 the albums are marketed globally, and perform well, which results in extra royalties and exposure, for the artists
New York, New York (PRWEB) October 22, 2013
Every year, independent music distributor MVBEMG (MVB Entertainment Music Group) releases a compilation album, of artists that it directly works with. The title of the yearly compilation album is "Can You Hear Us Now".
This year's album features music from Ali, an Alternative Rock musician from Scotland, RayBop, a Hip Hop musician/composer from Bronx, New York, Urban Pop Culture, an Electronic Dance Music group from New York, New York, and finally, upcoming female Hip Hop artist La ' Vega, from Bronx, New York.
The eight track album is currently on pre-order on iTunes, with an available for purchase date of Tuesday, November 12, 2013. For music streaming services such as Spotify, Xbox Music, Rhapsody, etc. the album will be available for streaming on Tuesday, October 22, 2013.
The owner and CEO of MVB Entertainment; Abdel 'Sosa' Russell, says they release these compilation albums yearly, because the albums are marketed globally, and perform well, which results in extra royalties and exposure, for the artists that are featured on the album. He also mentioned that the title "Can You Hear Us Now" was chosen for these albums, because his music company is successful, but is still a small fish in a big pond.