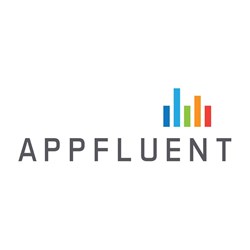 ...we will announce a new product that delivers on the tremendous economies of Hadoop during Strata Conference + Hadoop World
Rockville, MD (PRWEB) October 21, 2013
Appfluent Technology, Inc., a provider of Big Data and Hadoop analytic solutions, will be releasing a new, innovative product during the Strata Conference + Hadoop World from October 28 – 30, 2013 in New York City. No current software delivers the insight into Hadoop that the new product will achieve.
Appfluent's new offering will join its existing set of solutions that provide a cost-effective approach to modernize data warehouses by offloading to Hadoop. Appfluent's Visibility™ software shows companies which of their data and transformations are absorbing valuable data warehouse space and processing. The intelligence provided by Appfluent empowers the customer with the ability to identify the most expensive processing, transformations and dormant data ̶ all ideal candidates for Hadoop.
"Appfluent is dedicated to helping companies address their exploding data growth and rapidly rising infrastructure costs," said Frank Gelbart, Chief Executive Officer of Appfluent. "As part of our commitment to continually raise the bar in delivering innovative solutions, we will announce a new product that delivers on the tremendous economies of Hadoop during Strata Conference + Hadoop World."
Hailed as "one of the largest gatherings of the Apache Hadoop community in the world", Strata + Hadoop World brings together Big Data thought leaders, analysts, decision makers and developers Conference attendees are also invited to join Appfluent at its exhibitor booth to meet company experts and learn more about their Big Data solutions.
For conference registration information and to view the full event agenda, visit http://strataconf.com/stratany2013
About Appfluent
Appfluent provides IT organizations with unprecedented visibility into their Big Data systems to reduce costs. Appfluent helps companies put the right workload on the right system, across data warehouses, business intelligence, and Hadoop. Seeing every analytic and Extract, Transform and Load (ETL) that hits your Big Data, Appfluent can see where you are wasting expensive storage and compute. With Appfluent, enterprises can address exploding data growth with confidence, proactively manage performance of BI and data warehouse systems, and realize the tremendous economies of Hadoop.
Follow Appfluent on Twitter @appfluent.