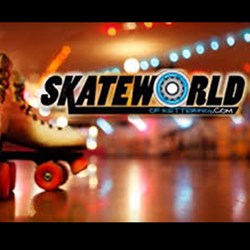 Wright & Schulte LLC, an experienced Ohio law firm is always here to help Ohio residents with premise liability claims. Call for a free consultation 937-222-7477 or visit www.yourohiolegalhelp.com
Columbus, OH (PRWEB) October 30, 2013
Skateworld of Kettering, a roller rink and skate shop located in Kettering, Ohio, has been named in an Ohio premises liability lawsuit filed on behalf of a Batavia woman who was seriously injured, allegedly due to an assisted skating device on the premises. According to court documents, the Plaintiff, who is being represented by the experienced Ohio personal injury law firm of Wright & Schulte LLC, filed her lawsuit in Montgomery County Court of Common Pleas in September 2013. The personal injury lawsuit seeks compensation for the Plaintiff's medical expenses and other damages. (Case No. 2013cv05232)
According to the complaint, the Plaintiff was a business invitee at Skateworld of Kettering on March 23, 2013. At that time, she attempted to use an assisted skating device which resulted in her falling to the ground with great force and striking her right arm. As a result of her fall, the Plaintiff alleges that she suffered severe and permanent injuries, including but not limited to, injuries to her wrist, arm, forearm, hand, fingers, and elbow. The lawsuit further alleges that those injuries will cause the Plaintiff further pain and suffering and loss of ability to perform usual functions in the future.
The complaint claims that the device in question did not display operating instructions or warnings that would have informed a casual user of the significant hazard that existed if it was not used properly. Among other things, the lawsuit faults Skateworld for an alleged failure to provide adequate warnings of the dangers of using the skating device and complying with all applicable safety codes, thereby causing the Plaintiff's injury.
If you or someone you love has been injured in a slip and fall or other serious accident in Ohio, and you are seeking the assistance of an experienced Ohio personal injury attorney, the legal team at Wright & Schulte LLC will fight aggressively to protect your rights and help you get the maximum compensation for all of your physical injuries and economic losses. To learn more about all of the ways our firm can help, we urge you to contact Wright & Schulte LLC for a free, no obligation Ohio accident lawsuit evaluation today by going to yourohiolegalhelp.com or by calling 937-222-7477.
About Wright & Schulte LLC
Wright & Schulte LLC, an Ohio personal injury firm, is dedicated to the belief that America´s legal system should work for the people. Every day, the attorneys of Wright & Schulte LLC stand up for the rights of people who have been injured by the negligence or misconduct of others. Whether it is a personal injury due to a highway accident, medical malpractice, product liability, nursing home abuse, a construction accident, wrongful death, or any other lawsuits we are always here to answer any questions and help in any way we can. It costs nothing to talk to us, so schedule a free initial consultation. There is no obligation. You can have the advice of a respected legal professional. Contact our office at yourohiolegalhelp.com or by phone at (937)-222-7477 to set up your free appointment.
Contact:
Wright & Schulte LLC
812 East National Road
Vandalia, Ohio 45377
1-800-399-0795
(937)-222-7477
yourohiolegalhelp.com