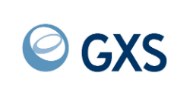 Gaithersburg, MD (PRWEB) October 18, 2013
GXS, a leading provider of B2B integration services, today announced it will be hosting a webinar on streamlining payment solutions featuring Dr. Leo Lipis of Lipis & Lipis GmBH, a leading strategy consultancy specializing in payment systems analysis and consulting. The webinar titled, "Clear out the Clutter: Modernize Your International Payment Communications," will be held twice on October 23, 2013. Register for the 5am EDT/10am BST webinar here or for the 3pm EDT/ 8pm BST here.
Developments within SEPA and the regulatory implications of the Payment Services Directive II are challenging legacy European payment processes and affecting corporate business standards and practices. And, outside of Europe, these developments impact issues from payment submission formats to fees and opportunities for operational savings. With the increase in international business, this has made the need for streamlined payment solutions more important than ever.
Join Dr. Leo Lipis for a review of the changing international payments landscape. Lipis will offer strategies for creating a cohesive and integrated approach to payments. He will also explore multi-platform, cross-channel corporate to business communication platforms such as EBICS as well as the use of SWIFT CGI messaging standards for corporate-to-bank communications.
GXS enables financial services firms to integrate with their clients and counterparties to digitally share critical information and overcome client connectivity challenges across multiple delivery channels. With experience in core financial services segments such as cash management, commercial finance, card processing, merchant services, securities and insurance, GXS reduces not only the cost and complexity of client delivery but also helps accelerate speed-to-market and time-to-revenue. GXS has been providing solutions for financial services firms for more than 20 years and provides a wide array of solutions to address Corporate-to-Bank connectivity, client enablement and SWIFT network connectivity.
About GXS:
GXS is a leading B2B integration services provider and operates the world's largest integration cloud, GXS Trading Grid®. Our software and services help more than 550,000 businesses extend their partner networks, automate receiving processes, manage electronic payments, and improve supply chain visibility. GXS Managed Services, our unique approach to improving B2B integration operations, combines GXS Trading Grid® with our process orchestration services and global team to manage a company's multi-enterprise processes. Based in Gaithersburg, Maryland, GXS has direct operations in 20 countries, employing more than 2,800 professionals. To learn more, see http://www.gxs.com and read our blog at http://www.gxsblogs.com. You can also access our public filings with the Securities and Exchange Commission at http://www.sec.gov/edgar.shtml.
FORWARD-LOOKING STATEMENTS
This press release may contain "forward-looking statements." All statements, other than statements of historical facts that address activities, events or developments that the company expects, believes or anticipates will or may occur in the future are forward-looking statements. These forward-looking statements are affected by risks, uncertainties and assumptions, including but not limited to those set forth in the company's public filings with the Securities and Exchange Commission, including its Annual Report on Form 10-K and its Quarterly Reports on Form 10-Q. Accordingly, actual results or outcomes may differ materially from those expressed in the forward-looking statements. You should not place undue reliance on these statements and the company undertakes no obligation to update or revise any forward-looking statements to reflect events or circumstances that may arise.
All products and services mentioned are trademarks of their respective companies.