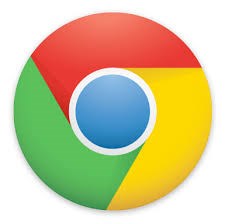 Malware can often exploit unpatched security bugs in Web browsers to infect computers.
UK (PRWEB UK) 18 October 2013
London: Microsoft may be ending Windows XP support in a mere six months, but in a recent blog post, Google announced that it would continue to secure XP customers using its Chrome browser until April 2015. This security from Google will continue for a full year after Microsoft stops issuing security patches on XP.
The blog post explained that malware can often exploit unpatched security bugs in Web browsers to infect computers. By ensuring Chrome is up to date until 2015, Google can at least prevent browser-based attacks from causing unrest while organizations migrate to alternative solutions.
Mark Larson, Director of Engineering and Superintendent of Public Safety, Google Chrome, commented in the aforementioned blog post, "We recognize that hundreds of millions of users, including a good chunk of current Chrome users, still rely on XP." "Moreover, many organizations still run dozens or even hundreds of applications on XP and may have trouble migrating."
For IT administrators with employees dependant on web applications built for older browsers, you can use Google's Legacy Browser Support to set Chrome as the primary browser and limit the usage of the unsupported, legacy browser to only specific web apps.
Please feel free to reply to this release to ask questions where our Google accredited specialists at AppsCare will be able to assist.
About AppsCare
AppsCare®, powered by Netpremacy Global Services is a world leader in cloud services provisions, supporting over 2500 customers in 33 countries. AppsCare® comprise 10+ years experience deploying technical solutions for organisations of all sizes and geographies utilising their GStall delivery methodology and AppsCare® support programmes. AppsCare's engineers were some of the first to achieve both Google Apps Certified Deployment Specialist (GACDS) and Cisco IronPort Certified Security Specialist (CICSS) accreditations, providing unrivalled expertise in their customer care teams.
Follow @AppsCare | Follow @Netpremacy