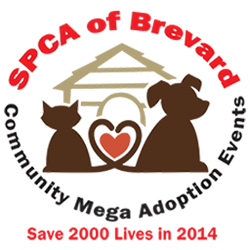 Share Our Vision...
Brevard County, Florida (PRWEB) October 18, 2013
The initiative is modeled after First Coast No More Homeless Pets in Jacksonville, which developed a "mega adoption" model that in 2013 led to a new national record for cat and dog adoptions in a single event with over 1,000 adoptions.
Brevard County held a similar event in June, called the "Rescue Me Super Adoption Event", sponsored in part by Florida Today, which drew a turnout of more than 500 people and led to the adoption of 104 animals in a single day.
Mega adoption events are now planned locally for each quarter in 2014. The events will entail pulling 2,000 animals from county shelters who are "at risk" of being euthanized, placing them in temporary foster homes and highlighting their availability for adoption through advance advertising. Adoption cost will be $25, which includes spay/neuter and vaccinations.
"We need up to 400 temporary foster caregivers to provide a lifesaving bridge for at- risk cats and dogs in the weeks prior to each event. Residents who wish to participate can go to http://www.SPCAMegaAdoptions.org for more information and sign up," according to Fred Allen, SPCA Mega Adoption Event Coordinator.
Brevard County is expected to have a few hundred less euthanasia deaths in 2013 compared to 2012, and this year's total euthanasia deaths may be around 5,400 compared to over 9,000 in 2007.
"With the continuing downward trend and 2,000 adoptions of at-risk animals in 2014, Brevard County could be declared 'No-Kill' in 2015," said Karla Torpy, director of Brevard County Animal Services and Enforcement.
The initial Mega Adoption event is scheduled for the weekend of Jan. 25-26 at the Azan Shriners Center on Eau Gallie Blvd. in Melbourne.
About SPCA of Brevard
The SPCA of Brevard is a private, non-profit organization with the mission of "protecting and providing a voice to the homeless animals of Brevard County". Founded in 1979 in Titusville, Florida, the SPCA is the largest private no-kill animal rescue group in Brevard, finding homes for more than 1,300 animals a year. It is the first adoption facility with free-roaming cat rooms in the County, allowing adopters to interact with the cats in a more home-like setting. The SPCA of Brevard Clinic also provides reduced-price vaccines to the public and has performed more than 50,000 low-cost spay/neuter surgeries since 1999.
For more information, visit http://www.spcabrevard.com.