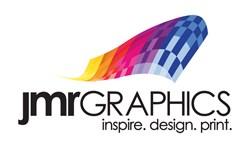 Central Islip, NY (PRWEB) October 18, 2013
JMR Graphics, a nationwide truck wraps manufacturer, comments on how New Jersey school districts are offering advertising space on school buses in order to generate much-needed revenue.
According to an October 13, 2013 article published by Courier-Post titled "Local cash-strapped school districts selling ad space on buses," some New Jersey school districts, burdened by "limited state aid and a 2 percent cap on tax levy increases," are now selling advertising space on school buses to generate revenue.
In January of 2011, Governor Chris Christie signed New Jersey's bus advertising bill, requiring "half of any revenue generated by the sale of ad space to be used by the local board of education to offset the cost of fuel. The other half can be used to support any programs and services the board deems appropriate." About a half-dozen other states have similar legislations in place. Tobacco, alcohol, political and religious ads are prohibited to avoid controversy.
Jack Calkin, director of research and development for the Educational Information and Resource Center in Gloucester County says the bill has been greeted with apprehensiveness. "It's been more than two years and it's taken a little bit to get started," he says. "Everybody seems to be a bit afraid to get out there, even though we've seen it to be a positive venture."
TJ Pannell, a representative of JMR Graphics, a nationwide truck wraps manufacturer, elaborates on the idea of selling ad space on school buses. "As this trend gains notoriety, more and more districts are adapting this strategy as a means of generating extra revenue," he says. "We anticipate additional districts to jump on the bandwagon because a school bus is like a moving billboard, and there's no doubt they're effective."
JMR Graphics is an award winning Nationwide 3M Certified Manufacturer of Graphics for over a quarter of a century. We specialize in branding companies through Fleet Graphics, Vehicle Wraps, Architectural Wall Graphics, Promotional Window Clings, Floor Graphics, Event Signage and much more. We offer a variety of 3M Graphics Films, which are specially designed for most surfaces that require a changeable, short and long-term application. Our exceptional "Turn Key Service" is backed with a 3M MCS Warranty to give you peace of mind when you need optimum performance for the intended life of your graphics. With our state-of-the-art, cutting-edge facility we inspire our clients by providing creative design, custom-printed graphics and handle a network of nationwide installers. JMR Graphics provides expert capabilities and capacities needed to meet any graphic challenge.