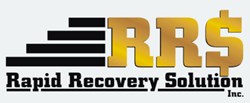 Bohemia, NY (PRWEB) October 22, 2013
Rapid Recovery Solution, Inc. breaks down the latest sets of mortgage data, which reveal the affects of the government shutdown on the housing market.
According to an October 17 article from The Washington Post titled "Mortgage Rates Wander Upward," home loans steadily increased during the two weeks of government hiatus. New information from federal mortgage provider Freddie Mac revealed a 0.7 percent increase for the average 30-year fixed rate, peaking at 4.28 percent. Similarly, the average 15-year fixed rate mortgage also rose 0.7 percent to 3.33.
According to the article, Freddie Mac vice president and chief economist Frank E. Nothaft credits disorder on Capitol Hill for the undesirable fluctuations in mortgage rates. "Recent confidence measures depict some of the effects of the government shutdown and uncertainty of the budget impasse." However, mortgage applications were relatively unaffected by the interest rate increases and continues to increase modestly. The Market Composite Index exhibited a 0.3 percent increase in the volume of total loan applications.
John Monderine, CEO of collection agency Rapid Recovery Solution, provides insight. "The affects of the government shutdown were almost instantly evident. American homebuyers should not have to worry about the state of their government when committing to new real estate." Monderine continues, "The silver lining in all of this truly is the sustained increase in mortgage applications. Above all else, this confirmed that the economic recovery is real and consumer confidence is not nearly as fragile as it was just a short while ago."
Founded in 2006, Rapid Recovery Solution, Inc. is headquartered at the highest point of beautiful Long Island. Rapid Recovery Collection Agency is committed to recovering your funds. We believe that every debtor has the ability to pay if motivated correctly. We DO NOT alienate the debtors; we attempt to align with them and offer a number of ways to resolve not only your debt but also all their debts.
#####