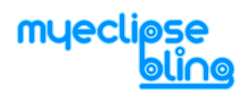 Dallas, Texas (PRWEB) October 22, 2013
Genuitec, LLC, a founding member of the Eclipse Foundation along with IBM, is pleased to announce the release of MyEclipse Bling 2013 with the inclusion of MyEclipse Mobile Tools for and expanded one-click Maven support. Customers are now able to rapidly design and prototype cross-platform mobile apps for deployment into both IBM WebSphere and Spring environments for build specific capabilities while utilizing HTML5 and jQuery Mobile Tools.
MyEclipse Bling is a specialized IDE allowing IBM shops to fully and completely adopt Spring technologies in their WebSphere-deployed applications from start to finish. Bling's unique blend of technology, the genesis of Genuitec's Blue and Spring builds, was developed after numerous conversation with WebSphere customers wishing to capitalize on the use of Spring Tools and lacking a way to achieve this goal. Now WebSphere customers are able to add Spring capabilities into WebSphere environments inside of a single IDE with a low digital footprint and take advantage of the full feature set of the MyEclipse workbench.
"We are pleased to bring the next generation of Spring enabled WebSphere development to our Bling customers," said Brian Fernandes, product manager for MyEclipse at Genuitec. "With the inclusion of Mobile Tools into this already feature-rich environment, WebSphere developers will delight in the expanded capabilities allowing for the development into the true next generation of mobile and desktop apps."
MyEclipse Bling now includes expanded Maven support, allowing developers to quickly add Maven capabilities to new and existing Java, EJB, Web, and EAR projects that can be managed from within your MyEclipse IDE. New Maven support for MyEclipse Bling will now provide for one-click integration of Maven capabilities, easier POM editing, automation for the addition of dependencies, as well as the ability to customize Maven Project Structures.
MyEclipse Bling 2013 edition also features Mobile Tools which provide Eclipse Java developers with cross-platform tools designed using the popular PhoneGap platform container. Customers will instantly benefit from the ability to code once and deploy anywhere with the power of HTML5, JQuery Mobile Tools. The Mobile Tools included in MyEclipse Bling 2013 will also provide access to the most popular Javascript libraries and Phonegap API catalog to take app customization to the next level.
As part of the Mobile Tools, MyEclipse 2013 Bling edition will include the Mobile Web Simulator (SIM) which was previously released in the Service Release 2 for MyEclipse 2013. The SIM is designed to provide hot-synch capabilities, allowing developers to rapidly map out apps and instantly view any changes made to imagery and styling within the app. In conjunction with JQuery Mobile support and User Template support, the SIM provides for the ultimate experience in rapid prototyping for mobile development.
MyEclipse Bling will offer our IBM WebSphere clients new one-click migration for easy migration between WebSphere versions, as well as one-click importing of projects from RAD. The new migration process offers a more flexible and transparent way to migrate projects from RAD (IBM Rational tools) over to the MyEclipse build while allowing for out of the box usage of most existing RAD projects. MyEclipse 2013 for Bling is a fast and lightweight alternative to RAD which supports the deployment of all project types in a variety of modes seamlessly. MyEclipse Bling currently supports WebSphere versions 5.1 - 8.5, and WebSphere Portal Server support has been expanded to include version 8.0.
For MyEclipse Bling Secure 2013 customers, Genuitec's Secure Delivery Center (SDC) has replaced the configuration center. The Secure format allows developers to add and remove different components from MyEclipse in a more simplified manner, as well access and install software from proprietary tools libraries and/or public Eclipse marketplaces. It also allows for the sharing of profiles and configurations, and license management including the ability to activate MyEclipse behind your firewall. Additional information on MyEclipse Secure 2013 can be found at: http://bit.ly/mesecure.
Subscriptions to Bling are available annually for $249.95 USD. You can download and/or purchase at: http://www.myeclipseide.com. MyEclipse Bling comes with a free 30-day trial. Free trial users and those with current subscriptions receive all updates at no cost; enhanced service agreements are now available and vary in cost.
About Genuitec
With year-over-year growth since the company was founded in 1997, Genuitec follows a "Cloud Control" approach and continues to expand by offering superior products to enterprises at value-driven cloud prices. With a laser focus on mobile development for the enterprise Java user, it's products are used by more than 17,000 global enterprises which include 80 percent of Fortune 500 companies.
Genuitec maintains a vibrant community through its support forums where users engage directly with staff to answer any number of technical needs. Genuitec is constantly evaluating market opportunities for new areas of growth and expansion of it's current application life cycle management and mobile tools; in addition, Genuitec has launched a new product in each of the last 5 years. As a fully-distributed and virtual workforces, the company maintains a low overhead, yet attracts the most talented software developers.
Genuitec is based in Flower Mound, Texas and is founding member of the Eclipse Foundation along with IBM, Intel and HP.
Please follow Genuitec's latest news by joining "MyEclipse" on Facebook and on Twitter @Genuitec, @MyEclipseIDE.