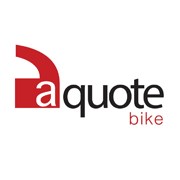 The Government have pledged to invest £28bn in to improving all aspects of the UK's roads over the next few years.
(PRWEB UK) 20 October 2013
aquote bike are concerned that there will be an increase in motorbike incidents on UK's roads this winter, due to an increase in volume of road traffic and the worsening conditions of the nation's traffic infrastructures.
aquote bike have been looking into the measures the Government are putting in place to make our roads safe for all road users. Throughout the nation the roads are wearing away and the size and number of potholes are only likely to increase when the cold weather sets in. The Government have pledged to invest £28bn in to improving all aspects of the UK's roads over the next few years. £12bn is expected to be directed at the resurfacing and repairing of the roads directly, as for biker's in particular, it can be highly dangerous to ride on poor quality roads.
Furthermore, our roads are also getting busier year on year, and it doesn't look set to end any time soon. With an increase of 30% of drivers expected on the UKs roads in the next 2 decades (McKinsey United Kingdom strategic transport infrastructure model, February 2011) the Government have some controversial schemes to address this issue, such as the use of the hard shoulder as an additional lane on some of Britain's motorways. Many motoring associations, such as the AA, are concerned with having this safety measure being taken away. A more expensive plan in place is to increase the number of lanes on a number of motorways to again improve traffic flow, as well as increase the number of toll roads. Hopefully these measures will increase the safety for many bikers who need to take particular care in heavy traffic.
aquote bike, a motorcycle insurance intermediary, are particularly worried that drivers and riders are ill¬-prepared for winter weather, following the accident in Kent where over 100 vehicles were involved in the accident on the A249 in early September caused by fog. Following the accident, it was reported that many drivers are riders did not have their fog lights on and were driving too fast and too close to the vehicle in front.
The Government is hoping to improve winter driving and riding awareness, with some regional police and local Governments designing courses specifically to target safer driving in winter, useful for both bikers and drivers. The Highway Agency earlier this month also announced their new scheme for this winter, which include live weather and traffic updates which will be live from the beginning of November, as well as providing important severe weather advice.
aquote bike's advice to rider's is that whilst the Government are trying to make changes to all road issues, this will take time, so biker's must assess all risks on the roads to stay safe.