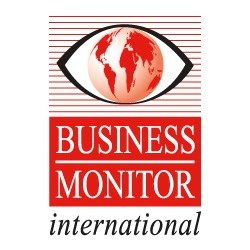 Business Monitor maintains an upbeat view on the Saudi new car sales market.
(PRWEB UK) 21 October 2013
Business Monitor has just released its latest findings on Saudi Arabia's import-led automotives sector in its newly-published Saudi Arabia Automotives Report.
In the new report Business Monitor maintains an upbeat view on the Saudi new car sales market. New light passenger vehicle sales in Saudi Arabia reportedly increased by some 11% year-on-year (y-o-y) over H113, to just below the 400,000 unit mark. This growth bodes well for Business Monitor's full-year target of total vehicle sales of 777,212. As such, they maintain their new car sales forecasts this quarter.
Looking ahead, they also remain optimistic on the outlook for the Saudi Arabian economy. They expect the government's fiscal policy stance to remain broadly supportive of the economy over the coming quarters, with both current spending and capital expenditure continuing to see strong growth. Business Monitor's Country Risk team recently cut its 2013 growth forecasts for 2013 and 2014, to 3.6% and 4.3%, from 4.1% and 4.6% respectively. However, these are still solid growth rates and they have every expectation that both the hydrocarbon and non-hydrocarbon sectors of the Saudi economy will perform better over H213 than was the case in H113 (when annual growth came in at 2.1% in Q113 and 2.7% in Q213).
Against this backdrop of an improving economy, Business Monitor retains a bullish view on private consumption, forecasting growth of 6% in 2013 and 5% in 2014. They believe strong levels of private consumption should also equate to continued positive demand for new cars. Indeed, consumer loans granted by Saudi commercial banks (including credit cards) grew by 24.5% y-o-y in Q113, with loans for the purchase of cars and equipment rising by 15.0% to reach SAR59.4bn.
Moreover, auto financing should also remain fairly cheap, with monetary policy conditions set to remain supportive. Saudi consumer price inflation (CPI) averaged 3.8% y-o-y in H113, with Business Monitor forecasting CPI to remain at a relatively moderate 4.1% and 4.0% in 2013 and 2014 respectively.
As such, they expect no change to the Saudi Arabian Monetary Agency's key policy rates over the coming quarters, with the repo and reverse repo set to stay at their current levels of 2.0% and 0.25% respectively.
Against this supportive backdrop, this quarter Business Monitor maintains its targets of 15% growth in new passenger car sales over 2013, to reach 609,500 units, and 4.8% growth in new commercial vehicle sales over 2013, to reach 167,712 units. All told, the total new vehicle market should see growth of some 12.6% to reach 777,212 units. Looking beyond the current year, Business Monitor expects a further 28% growth in the Saudi new vehicle sales market between now and 2017, to reach just under 1mn units sold in country by the end of their forecast period.
Recent news flow continues to bear out Business Monitor's view that Saudi Arabia will become an ever more important regional autos hub over the coming years. In July 2013, it was reported that officials from Saudi Arabia's Ministry of Commerce and Industry and the country's General Investment Authority have held talks with representatives of Chrysler, Ford Motor and General Motors Company (GM), to promote the benefits of opening local production facilities. Business Monitor believes that, while the investment and transfer of technology would benefit the nascent production industry in Saudi Arabia, domestic production could also be beneficial in helping the Detroit Three increase their market share in the region, which is currently dominated by Asian brands.
If large-scale auto production projects were to commence in Saudi Arabia, it would provide a massive boost to the government's plans for industrialising the economy. So far, the only autos project actually underway is Isuzu Motor's truck plant, with an annual production capacity of 25,000 units expected by 2017. Jaguar Land Rover (JLR) is still to finalise a deal, but is targeting output of around 50,000 units a year. Business Monitor would expect volume car manufacturers to bring much bigger levels of output to the industry, in order to benefit from the scale.
The report looks at sales trends over H113, with Toyota Motor remains the dominant manufacturer selling on the Saudi market. The Japanese auto giant reportedly sold some 196,206 units in the country, for a market share of 41.6%. Some way behind in second place is Korean manufacturer Hyundai Motor, on 83,495 units sold (market share 17.7%), with US carmaker Ford Motor in third place, on 28,831 units (6.1% share).
Business Monitor is a leading, independent provider of proprietary data, analysis, ratings, rankings and forecasts covering 195 countries and 24 industry sectors. It offers a comprehensive range of products and services designed to help senior executives, analysts and researchers assess and better manage operating risks, and exploit business opportunities.