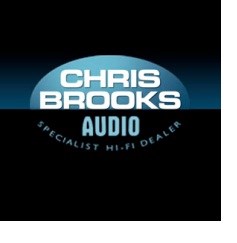 (PRWEB UK) 21 October 2013
Chris Brooks Audio this week announced that they are able to demonstrate and supply the new digital speaker system from Linn Products, the Exakt system. The new Exakt system radically improves the performance of music systems by pushing the lossless digital path all the way to the loudspeaker, keeping the signal digital and only converting to analogue at the last possible stage.
By pushing the lossless digital signal path all the way to the loudspeaker, Linn's Exakt system eliminates sources of noise, distortion and interference that exist in the traditional analogue hi-fi chain. It does this by turning the loudspeaker into an intelligent, connected, software-upgradeable product. This enables a wide range of performance and personalisation enhancing capabilities in design, in manufacture and in your home."
Chris Brooks, owner of Chris Brooks Audio, said, "As Linn Specialists, Exakt enables us to optimise your system on installation. This means that every Exakt system we install is personalised for you in your home, ensuring the best possible audio performance wherever your speakers are positioned. So like your home, your system is unique to you. We are taking orders for the new Exakt system now and more details can be found on our website, along with forthcoming music events that will feature the new system."
For more information, visit http://www.chrisbrooksaudio.com.
About Chris Brooks Audio
Chris Brooks Audio is a multimedia solutions innovator providing technologies for processing, managing and distributing high quality audio allowing seamless control, conversion, and connectivity between many classes and sizes of digital entertainment devices.
Chris Brooks Audio supplies equipment from the world's top manufacturers of Digital TVs, HD Audio players and control systems. Their headquarters are in Warrington UK, they provide services in the UK and internationally. Demonstration facilities are available.