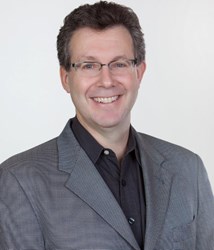 Andrew adds strong leadership in the consulting profession that supports our expansion efforts.
(PRWEB) October 20, 2013
The Jackson Hole Group, LLC, an executive level consultancy firm that advises CEOs, Boards and C-suite executives on critical business and organizational challenges they face, is pleased to welcome Andrew Green as principal in the firm's San Francisco office. In his role, Green will support client companies on their strategic, organizational and business challenges.
"Jackson Hole Group occupies a distinctive place in the market by providing discrete, senior level advisory support," says Green. "The JHG team brings deep 'been there' experience and a 'safe harbor' confidante/partner approach that, in my experience, is unique and highly valued by senior executives."
Over a diverse career spanning both management consulting and operating experience, Green has helped executive management teams develop actionable insight into their organizational and business issues and translating that insight into pragmatic action.
Before joining Jackson Hole Group, Andrew was a Partner and Vice President of the management consulting firm A.T. Kearney, working with senior executives across a spectrum of industries including Consumer Products, Retail, Healthcare, and Aerospace & Defense. Andrew has a particular depth of experience in corporate strategy, business model transformation and organizational effectiveness. At A.T. Kearney, Andrew also served in a number of leadership positions including the firm's North American Management Committee and head of the North American Strategy & Organization practice.
"We're very excited to have Andrew join our firm," says Jim Wiggett, CEO of JHG. "His experience helping clients tackle complex business issues and successfully manage business transformation complements the work our firm does. Andrew's extensive experience across a range of business issues and his focus on pragmatic action and results will add value to our client work."
Jackson Hole Group, LLC (JHG) is an executive-level consultancy firm that counsels CEOs, Boards and C-suite executives on the most important organizational and people challenges they face. JHG is known for providing advising services to executive teams, its work in business-driven organizational transitions, and its focus on strategic leadership. Founded in 2002, the firm has primary offices in San Francisco, San Jose and New York City. It employs a nationwide consulting group of nearly 40 senior-level consultants. JHG can be reached at (415) 546-2200 or http://www.jacksonholegroup.com.