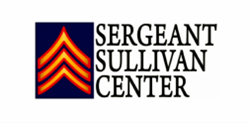 Washington, D. C. (PRWEB) October 22, 2013
Continuing its mission of encouraging and recognizing innovative research and treatment initiatives to help veterans and service members with difficult to diagnose, post-deployment illnesses, the Sergeant Sullivan Center announced the Dr. Cecile Rose and Dr. Richard Meehan will receive its 2013 Excellence Award in Deployment Health Science.
The Award will be presented at SSC's Third Annual Awards Reception. The event will take place on Tuesday, October 29, from 6:30 to 8:30 p.m. at the Pew Charitable Trusts Conference Center located at 901 E Street, N.W., Washington, D.C.
Dr. Rose is the director and Dr. Meehan is the co-director of the Center of Excellence for Deployment-Related Lung Disease at National Jewish Health in Denver, Colorado. Dr. Rose is an environmental specialist and the Director of the Occupational and Environmental Medicine Clinic at National Jewish Health. Dr. Meehan, a veteran who served in Iraq, is an internist and rheumatologist and serves as the Chief of Rheumatology and Professor of Medicine at National Jewish Health.
They work in collaboration with a network of researchers from different institutions including the Department of Defense and the Veterans Administration. Researchers are studying whether exposure to toxins coming from burn pits.sand storms, IEDs and humidity are linked to the increasing number of veterans returning from Iraq and Afghanistan with serious lung diseases, including constrictive bronchiolitis, which currently can only be diagnosed with a lung biopsy.
The price of a ticket to the Sergeant Sullivan Awards Reception is $75 per person with special government and nonprofit rates available. All registrations must be made online in advance. Register by October 29 by clicking here:http://www.sgtsullivancenter.org/awards-reception.html.
Named for a Marine who fell to illness, The Sergeant Thomas Joseph Sullivan Center is the only 501(c)(3) nonprofit organization exclusively dedicated to confronting and eradicating post-deployment illnesses through awareness, research, and connection.