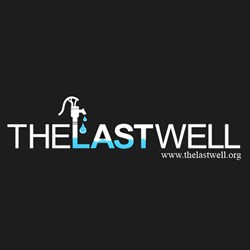 To see firsthand the condition of the country and the women's and kid's faces certainly changed the lens I look through on a daily basis.
Sulphur Springs, Texas (PRWEB) October 23, 2013
What if an entire U.S. city the population of Houston could access only unsafe, disease-infested water? It seems unfathomable. Yet, for 1.1 million in Liberia, it's a daily reality — leading to water-borne illness, high infant mortality and many other life-endangering problems.
Dallas-based The Last Well (TLW) exists to remedy these problems. Since its foundation, TLW has completed 426 wells, bringing clean water to 378,593 Liberians, as well as sharing the Gospel with them. TLW founder Todd Phillips recently led a 25-person-strong group on a two-week trip to Liberia, inspecting wells, talking with existing and prospective partners, and most significantly, meeting Liberians whose lives have been changed.
"In the middle of hopelessness and despair, we visited villages that have been reached with clean drinking water and the Good News of Jesus Christ," Phillips said. "Everything for those villages had changed! From lethargic, sad, and disengaged to energetic, joyful, and fully alive — water and the Gospel changes everything!"
Many of those on the TLW trip were donors, who got to see firsthand the life-altering impact of their generosity. One of these people is Guy Wade, a Rockwall, Texas, resident who is part of that city's RC40 Club, which has donated $4.5 million to TLW.
"To see firsthand the condition of the country and the women's and kid's faces certainly changed the lens I look through on a daily basis," Wade said. "The needs are so tremendous it can easily overwhelm you with all the things you want to do for them. I believe strongly The Last Well has the right focus to deliver clean water and use that as a platform to share the love of Jesus Christ to the nation of Liberia."
Another RC40 member who benefited from the Liberia trip was Rockwall physician Steve Bray.
"Patient care is my passion, and now I can reach more patients than ever before — it turns out that I never even needed a medical degree to do it," Bray said. "The Last Well has done more for patient care in the past 6 months than I have done in my entire 15-year medical career."
The funding pledge from Bray, Wade and the other RC40 members ensures that donations to TLW are doubled — so $25 becomes $50, $50 becomes $100 and $100 becomes $200. To help TLW change lives in Liberia, click here.
About The Last Well
The Last Well exists to do something that has never been done: provide clean water border-to-border to the entire nation of Liberia and share Christ with those we serve, while giving God all the credit. At the same time we're encouraging the next generation of Christ-followers to live out God's purpose for the church and to be the agent of change for the world, regardless of the need. Learn more at http://www.thelastwell.org
About Access
Hundreds of hospitals worldwide use paperless Access solutions to integrate e-forms, electronic patient signatures and clinical data into EHRs. Access helps improve care, eliminate financial and environmental costs and enhance patient safety and downtime planning initiatives. Learn more at http://www.accessefm.com and discover how you can help The Last Well bring fresh water and the Gospel to Liberia here.