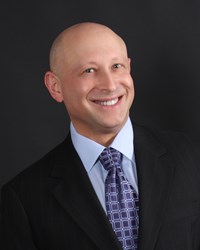 Patients are able to achieve a significant reduction in abdominal and flank fat with the Vanquish technology.
Boca Raton, FL (PRWEB) October 21, 2013
Sanctuary Medical Center announced today that it has been chosen as one of two practices in Florida to offer Vanquish™, an innovative non-invasive fat reduction procedure. Sanctuary Medical Center is the first practice in South Florida to offer this unique, pain free, waist reduction technology.
"Patients are able to achieve a significant reduction in abdominal and flank fat with the Vanquish technology," says Jason Pozner, MD, co-founder and medical director of Sanctuary Medical Center. "This device gives men or women the ability to comfortably, treat a large area of fat at one time, unlike previous treatments that could only address small targeted areas with discomfort."
The Vanquish™ procedure is performed by placing a no-contact panel that wraps around the patient's abdomen and flanks (love handles) for 30 minutes. The panel emits an electromagnetic field over the area, heating the deep tissue layer to about 45° C. This heat causes the fat cells to break down and die. The fat is used in the body as energy, or is broken down into waste, which the body begins to naturally flush away and eliminate. Patients are required to complete four to six treatments, a week apart, to see an optimal result, with final results being seen 6 weeks after the final treatment.
In clinical trials, 91.4% of patients had a decrease in abdominal circumference (ranging from 1 to 13 cm, average of 4.93cm). Eighty nine percent of participants reported that the treatment was comfortable.
"With Vanquish patients will usually see a reduction in fat after the first few treatments, with the final result being seen six weeks after the procedure series is complete" adds Dr. David Goldberg the centers co-founder.
About Sanctuary Medical Center in Boca Raton
Sanctuary Medical Center is a total body rejuvenation center where an unrivaled physician-led team of specialists treats virtually every area of the body with the latest in science-based beauty and age management techniques. It is home to the country's largest laser facility and a number of world-renowned plastic surgeons, dermatologists, experienced aestheticians, and anti-aging experts in South Florida. Headquartered in Boca Raton, FL the center's 20,000-square-foot facility is equipped with the most advanced technology, and it exceeds stringent national standards for equipment, operating safety, personnel, and surgeon credentials. It's fully accredited by the American Association for Accreditation of Ambulatory Surgery Facilities and The State of Florida. Visit http://www.sanctuarymedical.com for more information.