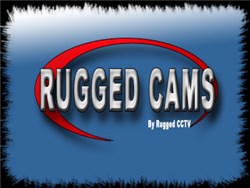 Rugged Cams Celebrates their 20th Year in the business security camera systems industry.
Kemp, TX (PRWEB) October 20, 2013
After 20 years of manufacturing and engineering business security cameras, Rugged Cams is continuously growing, and producing better products for valued customers.
Offering Tech Support for Life! The staff of Engineers will Custom Design Your Security Camera Systems at NO Charge. No obligation to the customer whatsoever, and issue a quote. Including proper camera placement, camera type & lens, power supply needs, and video/power cable runs. The Engineers will personally discuss needs and answer any questions regarding distances, heights, day and night lighting, problem areas, budgeting and other pertinent questions.
Also offered, are 2 and 3 year warranties (depending on individual products) with a minimum of 2 years on most items. When purchasing from Rugged Cams, no one is left in the dark. If by chance there are any problems, they are there to assist in every way possible, even if it means replacing the system, they want to make new customers, and keep returning customers happy as well. They pride themselves on having the Best Customer Service in the industry.
They have made outstanding improvements to their newly designed main website at Rugged Cams. And are proud to invite everyone to come take a look around the "Product Showroom."
Running production from their 30,000 sq ft manufacturing facility in Texas. Buying Factory direct is now a reality. Also, a stunning showroom is open to the public, so you can see most of the products setup and take them for a test run, watch live video feeds and more. The Sales Staff is always happy to see you and show off the latest Cameras and DVR's.
Rugged Cams is a Manufacturer and Distributor of digital security equipment located near Dallas, Texas. Rugged Cams has been in business since 1993 and owes their success to their excellent customer service and security products that soar above the rest of the security industry.
Rugged Cams owners have had first hand experience in the car wash, gas station, and Laundromats industries. By owning these businesses, it gives our engineers the leg up on the competition. These experiences have led our engineers to build better products and solutions for the needs of operators and owners.
Rugged Cams Manufactures and/or Assembles an extensive and growing line of security cameras and digital video recorders to accomplish many tasks at all types of remote and unattended sites.
Also manufacturing many products that are not represented on the website because they have licensed these products out to OEM's for exclusive marketing rights.
Thousands of businesses all over the world have chosen Rugged Cams for over 20 years. So come direct to the factory and experience friendly service and knowledgeable staff that can answer any questions regarding business security camera systems.
Over 20 years Building The Best Business Security Cameras on the Planet
About Rugged Cams
Since 1993, Rugged Cams has been manufacturing tough, rugged security cameras and equipment that is built to last. The company is located just outside Dallas, Texas, and is well known for its innovative, Patented products and security solutions.
Contact Information
Allen Spears
Rugged CCTV Group
http://www.rugged-cctv.com
903-498-3240
866-301-2288