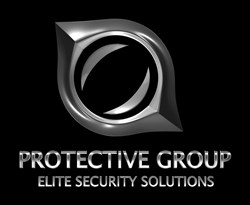 Bohemia, NY (PRWEB) October 22, 2013
The Protective Group, a leading security company on Long Island,responds to an October 15th article published by The Buffalo News titled "Depew schools spend more on security measures."This article discusses the security updates that the Depew School District in New York State has budgeted for. Their goal is to improve the safety of students and staff members.
According to the article, "The School Board approved $155,634 in change orders for additional security cameras, computer upgrades and lighting."In the article, Superintendent Jeffrey Rabey is quoted as saying, "The enhancements would mean that security guards and main office staffs in each building would be able to monitor activity at front entrances."
Other improvements that the school district is making include classroom upgrades, parking lot and bus garage alterations and new equipment for classrooms, says the article.
The article also notes that "Jerry Young, managing partner with Young and Wright Architectural, told the board that money remains from completed portions of the project, and he sought board approval to shift funding toward other needs, including $37,947 to complete entrance security upgrades [and] $30,552 for security cameras and additional lighting at Cayuga Heights."
John Monderine, the CEO of the Protective Group, a leading event security firm, agrees that video surveillance and security at schools can help improve the overall safety of students and staff members. "Safety is a huge concern for many schools and school districts across the country. Video surveillance, security guards and entrance security are effective methods of enhancing security in schools."
The Protective Group is an elite full service private security firm with specializations in special event security, corporate security, private investigators, insurance investigators and surveillance. Its top-notch professional security guards have over 150 years of combined law enforcement service and its security personnel are physically fit, professional, athletic, and completely dedicated to ensuring events proceeds without a hitch. From charity runs and fashion shows, to fundraisers and art shows, the Protective Group instills confidence and assures safety at an exclusive event or place of business.