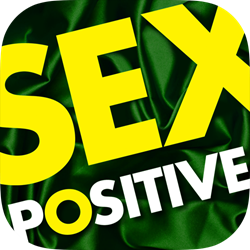 "SexPositive is an amazing, fun and completely addictive sex ed app" -Dan Savage, sex advice columnist
Eugene, OR (PRWEB) October 21, 2013
The University of Oregon Health Center has launched a smartphone app titled SexPositive. It is a free app available for the iPhone and Android phones.
"SexPositive is an amazing, fun and completely addictive sex ed app," said Dan Savage, New York Times bestselling author and sex advice columnist.
The app aims to combine technology, language and tone that appeal to 18-23 year olds to help students make healthy sexual decisions. The goals of the app are to decrease transmission of sexually transmitted infections (STI) and sexual violence, increase healthy communication, and establish the Health Center as a trusted resource of information for students.
The app provides information about STI risks, information about a wide variety of sexual experiences and safer sex practices. It norms sex positive, gender-neutral language to destigmatize communication about sex.
According to Keith Van Norman, health promotion marketing manager at the UO Health Center, the app expands the definition of "safer sex" to encourage not only protection but also partner communication. Additionally, the app provides video content of conversations about sex and ways to express explicit consent.
"The university takes a broad approach to educating our students about behaviors and choices that may affect their current and future health, and their overall quality of life," said Paula Staight, director of health promotion for the university health center. "Being informed and adding to a student's existing knowledge is a powerful prevention effort."
The UO Health Center created the app in order to provide a safe, reliable platform for students to gain information pertaining to their sexual health. Recent survey data indicated that two-thirds of UO students turn to friends, family, lifestyle magazines and websites for advice – not health professionals on campus.
"Students arrive on campus with different levels of sex education," said Robin Holmes, vice president for Student Affairs. "The SexPositive app is a resource that provides accurate sexual health information and is available whenever students need it."
For more information, visit http://sexpositive.uoregon.edu.
SexPositive in the iPhone App Store:
https://itunes.apple.com/us/app/sexpositive/id705391925?mt=8
SexPositive in the Google Play App Store:
https://play.google.com/store/apps/details?id=edu.uoregon.sexpositive&hl=en
About the University of Oregon
The University of Oregon is among the 108 institutions chosen from 4,633 U.S. universities for top-tier designation of "Very High Research Activity" in the 2010 Carnegie Classification of Institutions of Higher Education. The UO also is one of two Pacific Northwest members of the Association of American Universities.
MEDIA CONTACT: Julie Brown, UO communications, 541-346-3185, julbrown(at)uoregon(dot)edu
Note: The University of Oregon is equipped with an on-campus television studio with a point-of-origin Vyvx connection, which provides broadcast-quality video to networks worldwide via fiber optic network. In addition, there is video access to satellite uplink, and audio access to an ISDN codec for broadcast-quality radio interviews.