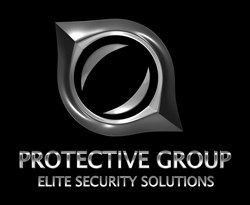 Bohemia, NY (PRWEB) October 23, 2013
The Protective Group, a leading security company on Long Island, responds to an October 8th article published by Fox News, titled "Security compromised at security companies -- during Cyber Security Month."
AVG, which makes free antivirus software, Avira, another antivirus software company, and PureVPN, a secure networking provider, were all compromised in October. AVG and Avira were not hacked, but according to the article "the underlying DNS system that directs Internet traffic, as though the Internet phone number for the website were changed in a giant digital phonebook." The message "There is no full security" appeared on the AVG website after it was compromised.
The article cites Security expert Graham Cluley, who writes in his blog that "It's clearly embarrassing for a security company to be hit in this fashion by hackers."
PureVPN, on the other hand, was hacked – email addresses and names of some of their registered users were obtained. These users received a fake email that warned of the company's "legal issues," according to the article.
John Monderine, CEO of The Protective Group, a leading security company,discusses the intricacies of online data protection. "In most cases, money and data is easier to protect when it resides in the physical world. Money and data stored in the real world has a lot less access points than money and data stored online. Online, passwords and private information can be compromised by someone operating halfway across the world. In the real world, you can hire individuals like a private investigator to track something down or obtain information. This is not always the case on the Internet, where even security companies can be easily compromised by hackers."
The Protective Group is an elite full service private security firm with specializations in special event security, corporate security, private investigators, insurance investigators and surveillance. Its top-notch professional security guards have over 150 years of combined law enforcement service and its security personnel are physically fit, professional, athletic, and completely dedicated to ensuring events proceeds without a hitch. From charity runs and fashion shows, to fundraisers and art shows, the Protective Group instills confidence and assures safety at an exclusive event or place of business.
#####