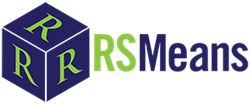 This webcast has something for everyone – whether you are new to JOC or looking for ways to better leverage your existing program.
Norcross, GA (PRWEB) October 28, 2013
RSMeans, North America's leader in construction cost information and a division of Reed Construction Data, announces a complimentary webcast covering the advantages of Job Order Contracting in construction projects of all sizes. The webcast, Beyond Job Order Contracting, is set for November 6, 2013 at 2:00 p.m.
"This webcast not only provides the basics of JOC; it dives deep into the cost data component of JOC and how JOC fits into a larger construction program," stated Lisa Cooley, JOC Program Manager, RSMeans. "This webcast has something for everyone – whether you are new to JOC or looking for ways to better leverage your existing program."
The webcast examines Job Order Contracting from several different levels, with topics to include:

Research into JOC effectiveness
Big data, little data
Top 10 lessons learned
JOCWorks through the project lifecycle
Validating construction costs
In addition to presentations by RSMeans' Lisa Cooley and an owner's perspective by Mark Harclerode of the Metropolitan Atlanta Rapid Transit Authority, the webcast features a live demo of JOCWorks software by Mike Brown of 4Clicks. The three longtime JOC experts and advocates will take questions from the online audience in the last half hour.
All who attend can take advantage of a special two-month trial subscription offer for RSMeans JOCWorks, which also includes data and online training.
The webcast airs on Wednesday, November 6, from 2 - 3:00 p.m. EST. The webcast is free, and all who register can view the archived presentation and download the presentation slides.
To register for the complimentary webcast, click here.
About RSMeans
RSMeans, a division of Reed Construction Data, is North America's leading source of construction cost information. RSMeans offers dependable cost data that is locally relevant, accurate and up-to-date. Available in a convenient book, eBook, CD and online formats, RSMeans services are designed to help owners, developers, architects, engineers, and contractors estimate and control construction costs. RSMeans specialists are on staff to assist with cost data and estimating needs. Construction professionals may also utilize seminars and consulting services for added support. To learn more, please visit http://www.rsmeans.com.
About Reed Construction Data
Reed Construction Data, a division of Reed Business Information and the Inaugural Strategic Partner of the AIA, is a leading North American provider of construction information. Reed Construction Data's diverse portfolio of innovative products and services includes national, regional and local project leads, accurate and up-to-date RSMeans cost data, marketing solutions, and market intelligence to provide insight to construction industry professionals throughout the U.S. and Canada. Visit the Reed Construction Data website at http://www.reedconstructiondata.com.