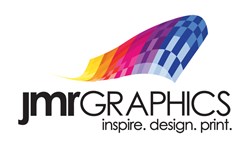 Central Islip, NY (PRWEB) October 19, 2013
JMR Graphics, a nationwide vehicle wraps manufacturer, comments on an article discussing the importance of proper location of outdoor advertisements when targeting a key market.
According to the October 8, 2013 article published by TheDrum.com titled "Levi's targets East London with #MakeOurMark outdoor campaign," Levi has launched an out-of-home campaign that is expanded through multiple mediums, encouraging up-and-coming creative talent to contribute words, images, and videos through twitter using hashtags #MakeOurMark and #Moves.
The article states that the focus is on four key locations in East London that are known for their "trendy fashionistas" and "culture vultures" that inhabit or frequent the area.
Aimee McKay, sales manager of blowup mediaUK, the company behind the outdoor ads, says the use of location is vital to an impactful campaign. "This is the ultimate example of an advertising campaign that's a perfect fit for its surroundings - it targets the East London trendy fashionistas along with the culture vultures who inhabit and peruse the area. The measure of a strong outdoor advertising campaign is how well it engages with its audience and Levi's has achieved just that."
TJ Pannell, a representative of JMR Graphics, a nationwide vehicle wraps manufacturer, elaborates on the importance of location. "For an outdoor advertising campaign, the most important factor to consider is location. It needs to be strategically chosen depending on the target audience you're looking to reach," he says. "Having this liberty is one of the reasons why outdoor advertising is a successful industry. The ability to have your advertisement be seen by the most relevant of audiences is so powerful."
JMR Graphics is an award winning Nationwide 3M Certified Manufacturer of Graphics for over a quarter of a century. We specialize in branding companies through Fleet Graphics, Vehicle Wraps, Architectural Wall Graphics, Promotional Window Clings, Floor Graphics, Event Signage and much more. We offer a variety of 3M Graphics Films, which are specially designed for most surfaces that require a changeable, short and long-term application. Our exceptional "Turn Key Service" is backed with a 3M MCS Warranty to give you peace of mind when you need optimum performance for the intended life of your graphics. With our state-of-the-art, cutting-edge facility we inspire our clients by providing creative design, custom-printed graphics and handle a network of nationwide installers. JMR Graphics provides expert capabilities and capacities needed to meet any graphic challenge.