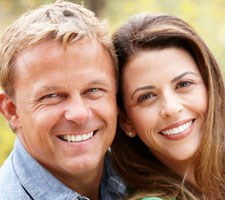 San Antonio, TX (PRWEB) October 28, 2013
A brand new website has been launched for Incredible Smiles of Texas under the direction of Dr. Chris Reger, the new owner of the cosmetic dentistry practice in San Antonio. The website was made with both current and prospective patients in mind, as it allows them to learn more about the dental options available at Dr. Reger's practice.
Insight into the Dental Practice
The new site for the San Antonio dental practice contains helpful information on various restorative and cosmetic dentistry procedures, as well as sleep apnea treatments. Visitors to the site will be able to read details about the dental services they are considering to find out whether a given procedure might be a fit for them. In addition, the site contains a photo gallery and videos, which allow patients to further familiarize themselves with the dental services. The following are some of the dental procedures described on the Incredible Smiles of Texas website:
Teeth Whitening
Porcelain Veneers
Invisalign®
Dental Implants
Dental Crowns
Dedication to Patient Care
Dr. Reger and his team are devoted to providing excellent patient care, and they do so with the help of the latest technology, strict safety precautions, and open communication. Dr. Reger's new site provides patients with the opportunity to communicate and keep in touch with Incredible Smiles of Texas in variety of ways, strengthening the practice's dedication to patient care.
Patients and potential patients may utilize the messaging system on the site, communicate through social media applications found on the site, including Twitter, and of course contact the practice via phone.
About Dr. Reger
The new owner of Incredible Smiles of Texas, Dr. Chris Reger graduated from Baylor College of Dentistry in 2004 and is a member of several professional organizations, including the International Congress of Oral Implantologists. For nearly a decade, Dr. Reger has been helping individuals achieve the smiles they want and maintain the health of their teeth. His goal is to make his cosmetic dentistry practice in San Antonio the ideal place in the area for oral maintenance.
For more information, visit the Incredible Smiles of Texas website or contact the dental practice at:
8213 Roughrider Dr
San Antonio, TX 78329
(210) 654-1633
Originally posted by Incredible Smiles of Texas