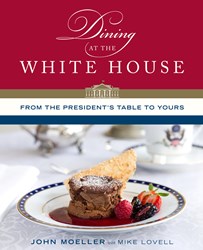 Lancaster, PA (PRWEB) October 20, 2013
Chef Moeller is a noted fundraiser who has raised tens of thousands of dollars for various local and Washington DC charities over the past few years. Continuing this tradition, John is dedicating one of the major launch events for his new book as an opportunity to raise funds for the Hempfield Area Food Pantry.
The Hempfield Area Food Pantry, Inc. is a non-profit ministry housed in Zion Evangelical Lutheran Church in Landisville, PA. dedicated to serving those in need of supplemental food that live in the Hempfield School District. It is a non-profit partnership of many churches and civic organizations in the community. The pantry is solely funded by donations and grants and is completely led and run by volunteers. It is a partner agency of the Central Penn Food Bank.
The event is being undertaken in partnership with the Hempfield Rotary, and is sponsored by Red Rose Hearing Center.
The format of the event is a Harvest Celebration which will be held at Brubaker Inc. on Rohrerstown Rd. on October 27th, 2013.
Planned attendance for the event is 400 people. The primary goal of the sponsorship program is to enable us to donate the entire proceeds from the ticket sales to the Food Pantry.