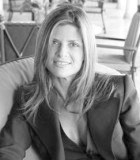 Miami Beach, FL (PRWEB) October 21, 2013
Haute Living Real Estate Network will continue to feature Dora Puig as a preferred real estate professional. This unique circle of leading real estate agents presents opulent estates and extravagant properties to the affluent buyers and homeowners looking to purchase the foremost residential listings. Featuring properties with over-the-top amenities in the most exclusive locations, members of the Haute Living Real Estate Network ensure that readers are exposed to the finest that the market has to offer.
About Haute Living Real Estate Network
The Real Estate media partner of Haute Living specializes in selecting top real estate professionals, thus creating the most prominent directory for exceptional listings. The network website is an online destination for all real estate related news, which features daily blog posts that provide up-to-date information on affluent markets and real estate developments. Access all of this information and more by visiting http://www.hauteresidence.com/.
About Dora Puig
Dora started her High-end Real Estate career over 23 years ago in single-family luxury homes in Beverly Hills before returning to South Florida where she has been responsible for over 1 billion dollars in residential and condominium sales. She has served as Director of Sales and Marketing for Bristol Tower, Santa Maria, The Residences at the Bath Club, The Astor Home Condo-Hotel project in South Beach and Riva Bay Harbor. She has also been recognized by her peers as one of Miami's most successful luxury residential sales professionals in Dade County by setting the highest recorded sale for a bay front condominium for $21M at The Icon South Beach Penthouse 2 as well as posting the 2nd highest price per square foot for a condominium in the history of Miami-Dade County at $3592/sf for Ocean House Penthouse 702 located South of 5th Street closing at $15M. She is currently a top-producing broker with over $50 million in sales at South Beach's premiere boutique building, Apogee.
Dora has also served as a Marketing Consultant for several top end projects such as LaSalle International Group's Downtown Business Aparthotel, the Astor Home Condo-Hotel in South Beach amongst others. She graduated with a Bachelors in Business Administration from University of Miami and subsequently received her MBA from George Washington University. She is fluent in English, Spanish and Italian. She is a founding Member of the Women of Tomorrow Mentoring Organization and sits on the host committee for the Brazil Foundation. Dora is a principal Broker/Owner at PuigWerner Real Estate Services and Luxe Living Realty and member of the Miami Chapter of the Master Brokers Forum.
To learn more: Visit Dora Puig's Haute Real Estate Network profile.