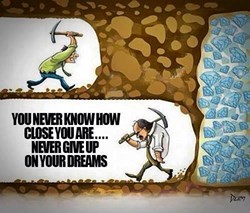 "It's much easier to emulate the successful marketers than to reinvent the wheel," says Bourne. "You just have to do it better than they do."
Boston, MA (PRWEB) October 18, 2013
New affiliate marketers are getting a lesson in competitive research this week; at least if they are part of the Boost Affiliates program. Boost Software™ Director of Public Relations Erin Walsh announced the course Wednesday on the affiliate program's official blog.
The course is called, in the best of humor, "How to Spy on Your Competition." Vice President of Business Development Brock Bourne doesn't advocate hacking into competitors' accounts, other invasions of privacy, or any other questionable tactics.
The "spying" process—more properly called competitive research—doesn't involve viewing anything that competitors keep private. Instead, Bourne advocates a practice that is over 100 years old in the direct marketing business: That of seeing what works for competitors, then building a campaign based on the same essentials, but with a new spin or added value.
"After all," say Bourne, "Where better to learn what works than by 'spying' on your successful competition?"
"It's much easier to emulate the successful marketers than to reinvent the wheel," says Bourne. "You just have to do it better than they do."
Just because competitors' campaigns are public, however, doesn't mean that that they're always easy to find—or that it's easy to separate what's working from what's not. In the course, Bourne tells software affiliates exactly what he looks for in a competitor's campaign.
He also provides his personal list of tools he uses to study his competition. Affiliates with limited budgets need not worry—many of the tools on the list are free.
The tools that cost money can be added as an affiliate's campaigns become profitable. Bourne, along with Boost Affiliate Co-founders Peter Dunbar and Amit Mehta, recommends that new affiliates pour all of their earnings back into their campaign to increase their reach.
Bourne also lists his favorite tool for checking on new competitors and organic/SEO competition.
"Every day, this tool sends me an email with all my competition's new things online," says Bourne. "This includes affiliate articles, announcements, press releases and a lot more."
The Boost Affiliates program became available to the public early in September 2013. It features Boost Software's flagship product, PC HealthBoost™. This PC optimization tool and its marketing and sales material were tested for nearly 3 years before coming to the ClickBank network. More information is available at http://pchealthboost.com and http://boostaffiliates.com.