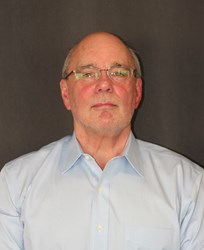 Gilbane's commitment to the growth and expansion of the New York region extends for more than 60 years.
New York, NY (PRWEB) October 21, 2013
Gilbane Building Company is pleased to announce that Jim Murphy and Jay Prybylski have joined the firm's construction management leadership as Senior Project Executives based in the company's New York City office. Murphy and Prybylski bring decades of construction experience, from field operations to senior management across a wide spectrum of markets. These strategic hires reflect Gilbane's anticipation of growth in this market.
"Gilbane's commitment to the growth and expansion of the New York region extends for more than 60 years. In their roles as Senior Project Executives, Jim and Jay will reinforce our commitment to be a trusted partner to our clients, working with them to build facilities that meet their unique requirements at the highest quality standards," said Will DeCamp, vice president and New York district manager.
Prior to joining Gilbane, Murphy served as a senior vice president and brings more than 40 years of construction and technical services experience across residential, medical, commercial, hospitality, gaming, process chemical, life sciences, manufacturing, and correctional markets. His efforts have spanned design-build, general contracting and construction management at-risk and non-risk both domestically and internationally. Murphy attended Northwestern University.
Prybylski comes to Gilbane with 30 years of construction experience, including 25 years focused on interiors and renovations in New York City. Most recently, he served as senior vice president and operations director. During the course of his career, Prybylski has worked on a tremendous range of projects, including CNBC Headquarters, GM Building Plaza, and retail build outs for Barneys, Brooks Brothers, and Hermes of Paris. He is a graduate of Fairleigh Dickinson University with a degree in Construction Engineering.
About Gilbane, Inc.
Gilbane provides a full slate of construction and facilities-related services – from pre-construction planning and integrated consulting capabilities to comprehensive construction management, close-out and facility management services – for clients across various markets. Marking its 140th year in operation and still a privately held, family-run company, Gilbane has more than 60 office locations around the world.
Gilbane has been providing construction management services in New York for more than 60 years. Since 1949, Gilbane has built some of New York's most high-profile public jobs, including 1964 World's Fair in Flushing Meadows Park in the borough of Queens, British Airways Terminal at John F. Kennedy (JFK) International Airport, Columbia University's Baker Field, and the Henry J. Carter Specialty Hospital and Nursing Facility.
To find out what the next 140 years have in store, visit http://www.gilbaneco.com.