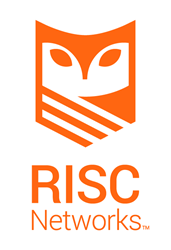 'What RISC Networks provided was something my present monitoring capabilities didn't offer. It adds value, saves time & money. We want to do this quarterly.' - Patricia Gonzales, Slidell Memorial Hospital
Asheville, North Carolina (PRWEB) November 07, 2013
RISC Networks®, the world's leader in Business Technology Analytics, has announced that it has integrated its TrafficWatch tool to its core IT HealthCheck analytics platform today. IT HealthCheck is designed to enable medium sized and enterprise IT organizations easily and quickly solve network infrastructure problems and plan for change.
"IT HealthCheck continues to be the example that proves how simple, fast and actionable a network infrastructure analytics tool should be," said Jeremy Littlejohn, RISC Network's Chief Executive Officer and Chief Analyst. "Our Business Technology Analytics give IT leaders more meaningful data and information that actually help organizations solve problems."
RISC Networks IT research found that 73% of companies have correctable network infrastructure performance problems. TrafficWatch is extremely valuable when conducting network resource planning, implementing new technologies such as video or voice, data center readiness, cloud migrations, or engaging in troubleshooting activities.
"Prior to TrafficWatch, IT organizations were not getting analytics on network flow data. What they got were a lot of reports and visual graphics using their traditional network monitoring tools. TrafficWatch is not a network monitoring tool, it is a network analytic tool within our IT HealthCheck platform that delivers a simplistic approach to analyzing dependencies, problems and areas of improvement," said Littlejohn.
Continuing RISC Network's commitment to create new technologies that operationalize cutting edge analytics for IT, TrafficWatch goes beyond the typical network traffic analyzer or network monitoring tools available on the market today by delivering information that helps IT leaders take immediate action. See some of the capabilities below:

Asset Location Tagging - When using the traditional method of network traffic monitoring, there would be inconsistencies in traffic analysis from one location to the next. TrafficWatch uses our patent pending location algorithm to tag all network traffic based on location, this allows IT organizations to see how much and the types of network traffic from location to location.
Dynamically Defined Dependency Mapping – Most dependency mapping technologies are static maps and offer little or no analytics. TrafficWatch dynamically defines groups of applications that share resources. This provides a visual view of the dependencies on the network so IT managers can solve problems and plan for change more efficiently.
Industry's leading Virtual Infrastructure Analysis – Most network monitoring tools can monitor some virtual network traffic, however they fall short when monitoring virtual switch traffic from virtual server to virtual server. TrafficWatch is the first analytics tool that allows IT organizations the ability to monitor complete physical and virtual network infrastructure traffic.
TrafficWatch is available with our IT HealthCheck Enterprise Subscriptions.
About RISC Networks
At RISC Networks we imagine a world where IT stakeholders are not constrained by the complexities of IT monitoring tools. We have a perspective, a different way of thinking about IT, a simpler way! We believe you should have more meaningful data analysis; information that actually helps guide you in solving your problems, tools that help you research and take immediate action. IT – As simple as it should be™.
Based in Asheville, North Carolina, RISC Networks is a Business Technology Analytics firm that focuses on developing research and technology that helps IT organizations improve their IT operations. More information is available at: http://www.riscnetworks.com/, http://info.myitassessment.com/trafficwatch. Follow RISC Networks on Twitter @Risc_Networks or on Facebook at http://www.facebook.com/RiscNetworks.