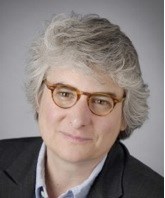 San Francisco, CA (PRWEB) October 21, 2013
Haute Lawyer Network is proud to announce Debra R. Schoenberg's membership to its professional team of accomplished attorneys. As an exclusive invitation-only network, this circle is comprised solely of successful individuals in the field.
Schoenberg was handpicked for her exceptional skill in handling cases that range from complex financial issues and extensive marital estates to high-conflict custody matters. Debra has significant trial experience involving highly sensitive and complex areas of practice. While focusing primarily on complex and high asset cases, the Schoenberg Family Law Group, P.C. has recently expanded its practice to include domestic or interspousal torts. The Haute Lawyer Network will feature Schoenberg as a prominent Haute Lawyer.
About Haute Lawyer
As a media partner of Haute Living, Haute Lawyer Network gives readers access to the most established attorneys across the United States and serves as a buzzing source for legal news where readers can satisfy their intellectual curiosity by accessing current events ranging from the most newsworthy corporate showdowns to celebrity suits. Experts in the field pen their own posts and provide exclusive information on high-profile cases, bringing value and inimitability to the page. Stay on top of the latest news with http://www.hautelawyer.com.
About Debra R. Schoenberg
Ms. Schoenberg has demonstrated a lifetime commitment to fairness and equality. Because of her vast experience, she is able to capture the perfect balance of compassionate sensitivity and a balanced approach to asserting her clients' rights. She is a fellow in the American Academy of Matrimonial Attorneys, and is a Board Certified Family Law Specialist by both the National Board of Trial Advocacy and the State of California Board of Legal Specialization. She is also frequently recognized by her peers as a Super Lawyer. Debra recently published a book entitled "Divorce in California."
To Learn More: Visit Debra R. Schoenberg's Haute Lawyer Network Profile.