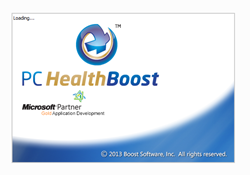 After our first webinar on September 17, 2013, we had an overwhelming demand for another one," says Bourne. "We decided to cover many of the same topics at this one as the last one. We have also made the recording available to our members."
Boston, MA (PRWEB) October 19, 2013
In response to affiliate demand, the Boost Affiliates program held a second training webinar in September for those who missed the first one. And this time they recorded it—also at affiliate request. Boost Software Vice President of Business Development Brock Bourne announced the recording and posted it to the Boost Affiliates Blog earlier this month.
"After our first webinar on September 17, 2013, we had an overwhelming demand for another one," says Bourne. "We decided to cover many of the same topics at this one as the last one. We have also made the recording available to our members."
The replay was held and recorded September 23, 2013. On the call were Amit Mehta, Peter Dunbar, Brock Bourne and Pete Futchko. Mehta and Dunbar are the co-founders of Boost Software™, while Futchko recently came on board as the affiliate manager.
The biggest portion of the webinar was devoted to teaching new software affiliates how to find inexpensive yet profitable traffic. The team recommended new and smaller networks, and the taught affiliates how to find them. The Boost Software team agreed that the process takes a bit of time but is ultimately worth the effort.
"It's all about finding diamonds in the rough," said Bourne. Bourne also has a training module entitled Diamonds in the Rough in the Boost Affiliates membership section, as part of the program's media training course.
"This is the kind of training you can't get anywhere else," said VP of Business Development Brock Bourne. "At least, not for free!"
But aren't they worried about affiliates for the competition using it? Most affiliate training sessions are kept under wraps by the business holding the session. But the Boost Software™ team is actually in hopes that affiliates of competing products will see the video.
"I think any experienced affiliate who sees the kind of optimized marketing campaign we have in place, is going to want to test it out," says Bourne "And once they test out the PC Health Boost offer, chances are they are going to stick with us."
PC HealthBoost™ is the company's flagship product, a PC optimization tool and registry cleaner developed by Mehta and Dunbar. The software and its marketing campaign were subjected to intensive testing before its owners allowed it onto the ClickBank network for software affiliates to try. Interested affiliates and other parties can learn more at http://boostaffiliates.com.