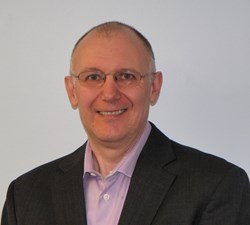 The new social mechanics and features in Collaborate greatly enhance productivity when designing business processes.
Toronto, Canada (PRWEB) October 20, 2013
David Mainville, CEO and Co-founder of Navvia, says "This is the 2nd major release in 2013 and shows our commitment to our customers in integrating their valuable feedback into the solution."
"The addition of a Collaborate module enhances productivity by taking a social and people-focused approach across an ITSM program. It provides a 360° view of your ITSM processes by encouraging feedback from across the organization in a structured, yet flexible and real time manner," says Mainville.
Navvia will be demonstrating Collaborate at Service Management Fusion, the leading ITSM conference jointly hosted by itSMF USA and HDI, October 20-23rd in Nashville.
A member of the beta testing team, Jerome Bochnak, Senior Consultant at Navvia, had this to say about the enhancements in the Design module; "Navvia already has a simple and easy to use interface. The addition of the subset of BPMN 2.0 symbols allows users to include an additional level of detail to their process documents. The new visual layer makes this functionality even easier."
When asked what the future of Navvia has in store, Mainville says, "Our present and future goal is to continue to deliver the most comprehensive, easy to use and cost-effective, ITSM and Business Process management solution in the marketplace. We deeply believe that Navvia helps organizations run IT more effectively, saving them money while delivering solid business results. We are also seeing expanded application of Navvia into other process management areas. We will continue to innovate and deliver technology that meets and exceeds those goals."
These new features are provided as a free upgrade for all existing customers and are included in both the Navvia Enterprise and Partner editions.
Navvia is an ITSM software and services company that is passionate about helping organizations improve their business objectives. This has been proven by assisting some of the most recognizable companies and brands over their 14-year history. Customers include Fortune 100, education and government organizations around the world.
Take a free test drive here.