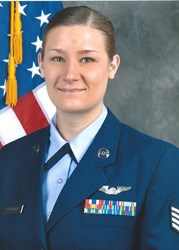 "By providing access to higher education for veterans, we are committing to their future, as they have committed themselves to us."---Tom Brokaw
Oklahoma City, Oklahoma (PRWEB) October 22, 2013
The Coca-Cola/Tom Brokaw Military Veterans scholarship program awarded Rose State College students Laura Surprenant and John Dirkson $2,500 each for their educational expenses through the Spring 2014 semester. Both students are veterans in the Oklahoma City area.
"Too often we take for granted our liberties and we fail to recognize the sacrifices made by service men and women," Brokaw said. "By providing access to higher education for veterans, we are committing to their future, as they have committed themselves to us."
The scholarship program was created in Brokaw's honor in conjunction with the Coca-Cola Scholars Foundation. Brokaw, a television journalist and author who served as managing editor and anchor for the NBC Nightly News from 1982 to 2004, is a vocal advocate for military service members. He is the author of two best-selling books on the military experience: "The Greatest Generation" and "An Album of Memories: Personal Histories from the Greatest Generation."
"We at Rose State are delighted that the Coca-Cola/Tom Brokaw Military Veterans scholarship program chose our college as one of the ten in the country to honor our students," said Rose State College Foundation Executive Director Cindy Mikeman.
The new scholarship program adds to the more than $5M that the Coca-Cola Scholars Foundation has committed to education at two-year colleges across the country.
About Rose State College:
Rose State College in Oklahoma City is a two-year degree-granting institution located just minutes away from downtown Oklahoma City, near Tinker Air Force Base, right off Interstate 40 and Hudiburg Drive. Rose State College is the only two-year institution in the United States that offers all six levels of federal cyber security certification, and is a leading state school in nursing, paralegal training, business and other college degrees at an affordable cost.