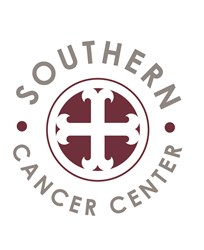 We were the first site in the U.S. to open this study, and we're very excited to have this treatment option for our patients. - Dr. Beeker
Mobile, Ala. (PRWEB) October 30, 2013
Pfizer Pharmaceutical has chosen Southern Cancer Center (SCC) as the first treatment center to participate in its PALOMA-3 clinical trial, which is an international study for women with metastatic breast cancer. On October 7, the study's first patient in the U.S. was enrolled at SCC. Throughout the life of the study, Pfizer will enroll 417 participants worldwide.
This Phase 3 global study will evaluate palbociclib in combination with fulvestrant in women with hormone positive, HER2 negative metastatic breast cancer whose disease has progressed after prior endocrine therapy.
"We were the first site in the U.S. to open this study, and we're very excited to have this treatment option for our patients," says Dr. Thaddeus Beeker, Southern Cancer Center.
Pfizer Pharmaceutical is one of the largest oncology pipelines for cancer treatment research. The PALOMA-3 research trial is testing Pfizer's leading drug that is awaiting the Food & Drug Administration's approval for the advancement of treatment for women with metastatic breast cancer and the aforementioned criteria.
"At SCC, research is a key component of our mission," says Dr. Michael Meshad, Southern Cancer Center. "Community based clinical trial availability is critical for cancer researchers and patients alike."
Locations of other participating facilities include California, New York, and Virginia. For more information on the PALOMA-3 clinical research trial and SCC's involvement in oncology research, visit http://www.southerncancercenter.com or http://www.clinicaltrials.gov.
About Southern Cancer Center
Southern Cancer Center's mission is to increase access to and advance the delivery of high quality cancer care on the Gulf Coast, as well as to promote education and a holistic approach to treatment that gives patients the ability to make informed decisions. Southern Cancer Center has seven facilities in Daphne, Foley, Mobile, Monroeville, and Thomas Hospital.