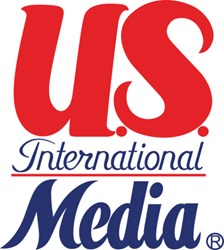 "Strategic, targeted 10-second ads allow advertisers to effectively communicate their message at a fraction of the cost of traditional spots, while adding a public service component to an advertiser's campaign."
Los Angeles, CA (PRWEB) October 22, 2013
International Media (USIM), the fastest growing independent media services agency, announced today it has formed Patriot Media Group, a division focused on placing 10-second closed captioned sponsorships. Patriot Media Group will be led by media industry veterans, Steve Berger and Scott McHugh. Both Berger and McHugh previously ran TV10s as well as PIC Media Group, which they purchased from Initiative Media in 2007.
"We're thrilled to have Steve and Scott join USIM. Their experience and passion for the business compliments our entrepreneurial spirit," commented Dennis Holt, CEO of USIM. "Strategic, targeted 10-second ads allow advertisers to effectively communicate their message at a fraction of the cost of traditional spots, while adding a public service component to an advertiser's campaign."
Patriot Media Group has partnered with Time Warner Cable (TWC) Sportsnet and Deportes as the exclusive representatives for closed-captioned sponsorships in broadcast telecasts of Los Angeles' premier sports franchises: Los Angeles Lakers, reigning MLS Soccer Champions – LA Galaxy, and beginning with the 2014 Major League Baseball season, the Los Angeles Dodgers. In addition, Patriot Media Group will work with Fox Sports, HTS, and select nationally syndicated television shows to offer 10-second messaging.
"We are very excited to be back with Dennis and work with an elite team of professionals at USIM," added Berger, who will function as President of Patriot Media Group.
About U.S. International Media, LLC
U.S. International Media is an independent, full-service media agency providing innovative media strategies, execution, and results that cultivate and maximize clients' businesses. USIM has a local office footprint with 20 offices in the United States and billings over $750 million. For more information, please visit http://www.usintlmedia.com.