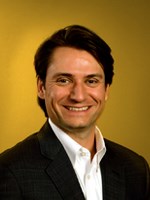 "Buyers are going to be more interested in solar energy options than ever before."
Scottsdale, Arizona (PRWEB) October 21, 2013
American Solar, Arizona's leader in residential solar installation, will showcase its innovative products and cutting-edge approach to solar energy during the 13th annual Southwest Builders Show at the downtown Phoenix Convention Center on Wednesday, October 23, 2013.
American Solar is a long-standing pacesetter in the solar energy business in Arizona and is committed to providing builders and individual homeowners with the very latest and most effective technology. Among this year's highlights:

The SMA 'Sunny Boy' Inverter. Because of its transformerless configuration, the SMA Sunny Boy TL-US series is lighter and more efficient. Its unique Secure Power Supply feature offers peace of mind by providing daytime power in the event of a grid outage.
New solar panel offerings from major manufacturers Hanwha and LG. Consumers know they can trust in the reliability, quality and market longevity of these brand leaders. American Solar is pleased to provide its expertise to help builders choose panel models and systems that will thrill their new-home customers and meet their own high standards.
"As market conditions continue to improve, we expect to see more new-home buyers coming back into play," said Sean Seitz, co-founder and President of American Solar. "We also expect that – particularly given what the market has been through over the past several years – that buyers will continue to be very keen on finding ways to save money and energy. In other words, buyers are going to be more interested in solar energy options than ever before."
The Home Builders Association of Central Arizona (HBACA) is presenting the Southwest Builders Show, the largest business-to-business expo of its kind. American Solar is proud to participate for its third year and will be located in Booth 309 on the expo floor. Doors open at 7:30 a.m. and exhibits and floor access are presented free of charge. For more information on other show events, time and registration, please visit http://hbaca.org/.
American Solar is the leader in solar energy innovation. Arizona-based and privately held, American Solar is committed to providing its customers with the power of choice. To join the revolution and make the switch to solar, visit http://www.americanpv.com. (AZ ROC License #168657 [K-11], #236520 [K-42]).