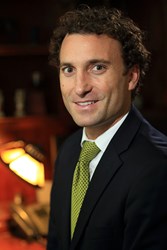 Zachary Cantor, Esq., Melrose Law FirmBest Personal Injury Law Firm in Los Angeles
Los Angeles, CA (PRWEB) October 21, 2013
Melrose Law Firm, a well respected California Personal Injury Law Firm headed by Zachary Cantor, Esq., is alarmed by the raging fire that is sweeping several blocks down a New Jersey shore boardwalk. What's worse is that the said boardwalk is still being repaired after it suffered heavy damage due to the then super storm Sandy. According to AP reporters Bruce Shipkowski and Wayne Parry hours ago (September 12, 2013) as posted on Yahoo! News, "A massive fire raging for hours burned several blocks of boardwalk and businesses Thursday in a New Jersey shore town that was still rebuilding from damage caused by Super storm Sandy. More than three hours after the fire started in the vicinity of an ice cream shop, television footage showed flames still leaping into the sky and thick black smoke covering a stretch of the coastline. The fire was spreading into neighboring Seaside Heights, where the MTV reality series "Jersey Shore" was filmed."(Fire rages along NJ boardwalk damaged by Sandy).
Expert Los Angeles personal injury law firm headed by Zachary Cantor, Esq., warns the public that explosion and fire, especially one as serious as reported above, cause huge property damage and physical injuries. Aside from the usual burn injuries and dangerous smoke inhalation caused by fire, the impact of the explosion from exploding gas lines, gas tanks and other flammable containers or materials could inflict spine injury, bone fractures, brain injury or paralysis and with some even resulting in wrongful death.
Mr. Cantor stressed that, in 2010 alone, 3,445 fire related deaths have been reported throughout the country, as determined by the U.S. Fire Administration and posted on the USFA website. Overall Fire Death Rates and Relative Risk (2001-2010) "As you can imagine, thousands of U.S. citizens fall victim to fire and explosion accidents each year and it's not hard to fathom that these victims and their families will suffer not only physical pain and emotional suffering but the financial devastation as well due to high costs of explosion and fire injury treatments. Burn injury treatments alone are very expensive, not to mention the rehabilitation and reconstruction necessary to bring back mobility to the burned limbs and the cosmetic surgery needed to minimize the ugly scars and burn marks that will forever be a reminder to the burn victim of the horrible accident he or she went through, " adds Mr. Cantor.
Being among the top Los Angeles personal injury lawyers, Zachary Cantor, Esq., advises every explosion and fire victim that they have a right to file burn injury claim or even explosion and fire accident lawsuit against the negligent party and claim reimbursement for their damages as well as demand compensation for their present and future medical care and reparation for the pain and suffering they and their families experienced because of the avoidable accident that left them scarred for life.
The Melrose Law Firm is a specialty law firm dealing only with personal injury cases. The law firm is composed of highly skilled and dedicated Los Angeles personal injury attorneys who have decades of experience in representing personal injury victims in Los Angeles city and in other cities and counties in California. The distinguished best personal injury law firm provides top notch legal service to all victims of personal injury accidents from traffic accidents, premises accidents and other injuries ranging from dog bites, boating accidents and aviation accidents to accidents resulting in brain injuries and even wrongful death.
About Melrose Law Firm, P.C.
Melrose Law Firm, is a Los Angeles, California based personal injury law firm founded by Zachary Cantor, Esq., which specializes in handling all types of injury related accidents such as vehicle accident, truck and bus accident, motorcycle accident, bike accident, train accident, slip and fall accident, construction injury accidents, premise liability, explosions and fire accidents, dog bite attacks, brain injury, spine injury, burn injury, pool drowning accident, product liability, wrongful death claim and even boating accident and aviation accident claims. Melrose Law Firm's top personal injury law attorneys in California offer unmatched legal representation against the party at fault regardless of the complexity of the cases or the actual value of the personal injury claims. The law firm's best Los Angeles personal injury lawyers are based in 5723 Melrose Ave., Suite 207, Los Angeles, CA 90038. To learn more about the firm, call 1.888.883.2528 for a free case evaluation or email them or take advantage of their free online case submission.